Photography by Andre Frois
While the pandemic has acutely transformed daily life for all of us, the path that young adults have had to navigate has been arguably the most challenging. 
When Covid-19 hit, the twists and turns that befell undergraduates included having to move not just their lectures and tutorials but also their entire college experiences into the digital sphere.
And then, upon graduation, students face the daunting task of securing employment in a pessimistic job market. The fortunate few hired have to quickly familiarise themselves with new software and skill sets to work in the new norm.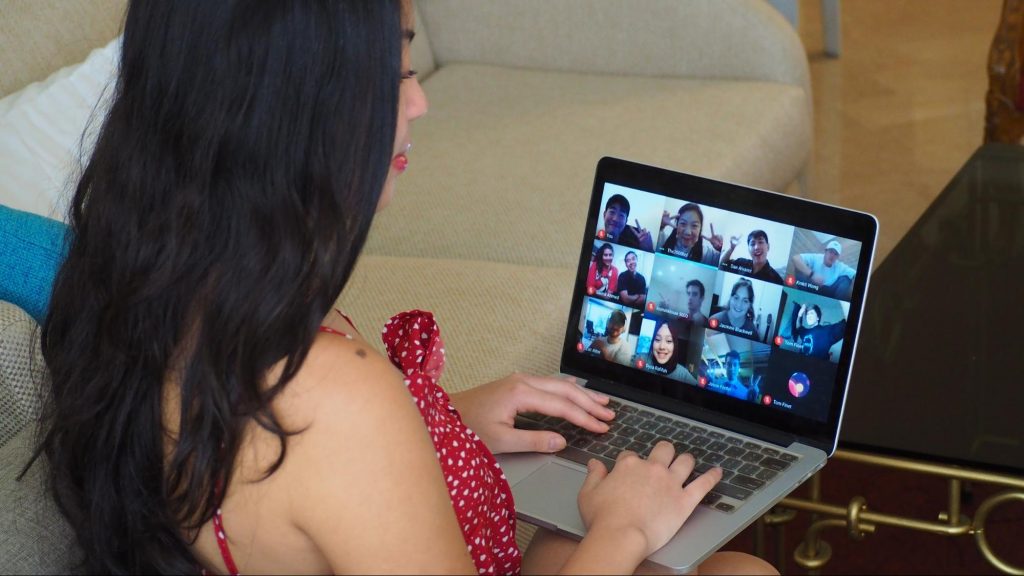 Studying, socialising and finding a job from an LED screen
Sophia Fong, 21, felt the brunt of this shock. When the global Covid-19 situation worsened in the UK, the University of Bath undergraduate's parents told her to return to Singapore. Since then, the marketing and management major has been attending lessons and communicating with fellow students via video conferencing. 
"I'm most concerned about how I'm going to progress to the next stage of life," Sophia shares. "I'm worried about my job applications, especially with the pandemic going on. Options seem more limited compared to what we would have seen two years ago."
She adds that "mental health is definitely a growing personal concern" as well. 
"Doing university fully online takes a toll on my motivation. I find myself less inclined to want to go to class or participate, as everything is through a screen and at weird late hours—it's just not the same."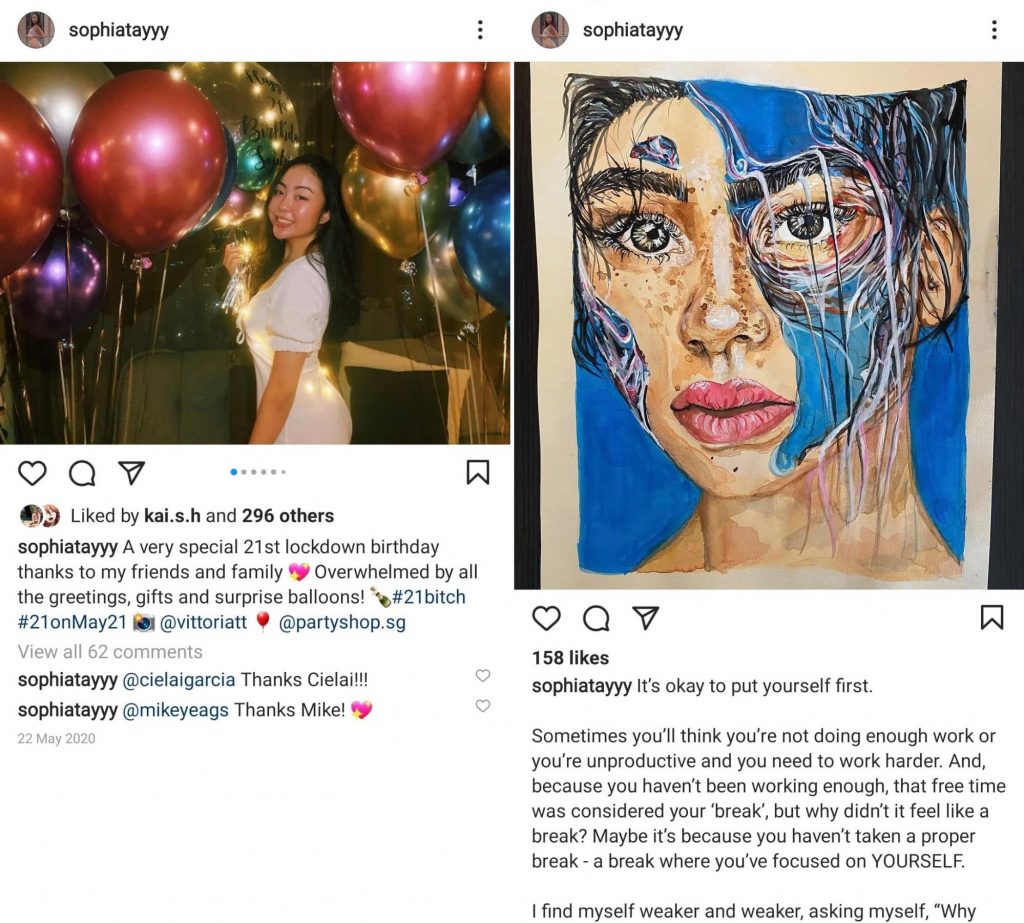 As a gregarious individual, Sophia enjoys big get-togethers. That wasn't possible when she celebrated her 21st birthday, having spent it at home with only her immediate family, as per the Circuit Breaker restrictions during phase one. 
During this time, her brother, a then-Cambridge University undergraduate, had to complete his thesis online and communicate with professors working on UK time. Upon the end of his time in college, he received his graduation certificate and transcript via email—Cambridge did not hold a physical graduation ceremony last year. 
"We thought that our generation was the most active on digital media and devices. I thought I was very active online, but moving all my activities onto the web and having my physical interactions minimised was difficult to adjust to," revealed Sophia. 
"This pandemic has created a whole new level in this 'digitised world' that I definitely don't feel prepared for mentally. The lack of seeing people face-to-face has an impact, undoubtedly." 
The aspiring digital marketer also acknowledges that even though she grew up in the age of social media, digital tools are now advancing faster than ever before.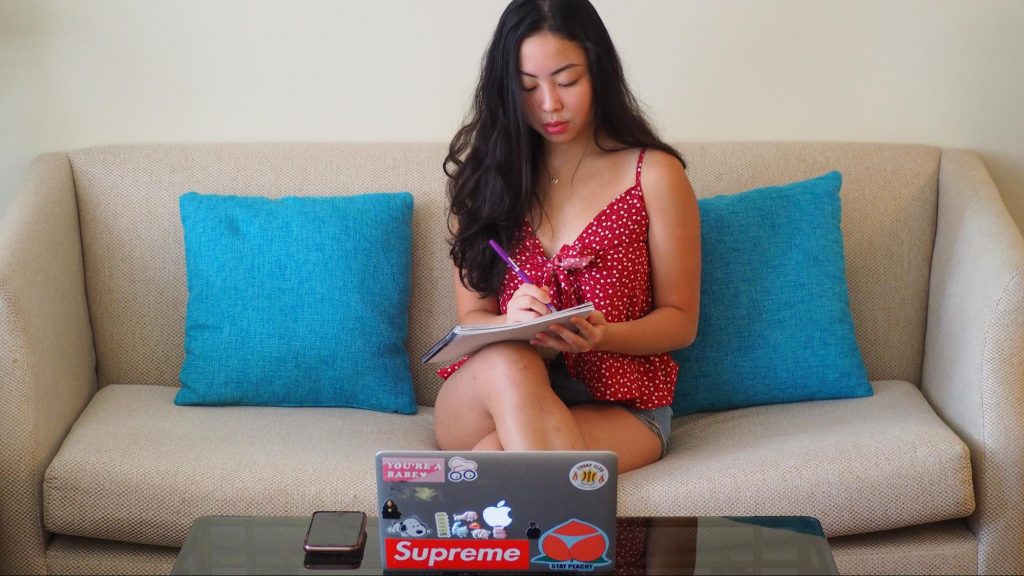 Sophia recently came across YouthTech—a programme launched by the Ministry of Culture, Community, and Youth (MCCY) and the National Youth Council (NYC)—which aims to create more traineeship opportunities for youth.
YouthTech serves to enhance the digital skills of young people like Sophia, allowing them to gain experience in diverse sectors such as the arts and heritage, charity, community and sports. 
"YouthTech can help me build more skills to thrive in the digital world, which will help when I apply for more qualifying job roles," she ponders. 
YouthTech is meant for recently graduated students and young people looking to switch careers. This multifaceted programme is designed to help familiarise young adults with industry knowledge, train them in skills required for digital projects, and provide specialised training for digital roles. There's a virtual community forum for networking and social learning, and its programme includes regular check-ins by NYC.
As for Sophia, she is thinking about applying for the 'Digital Marketer' role under YouthTech, which will teach her how to plan and manage digital marketing campaigns. The programme includes training on how to manage an organisation's social media presence and engage online communities, and how to utilise search engine optimisation to boost online visibility.
When a pandemic throws a spanner in your career switch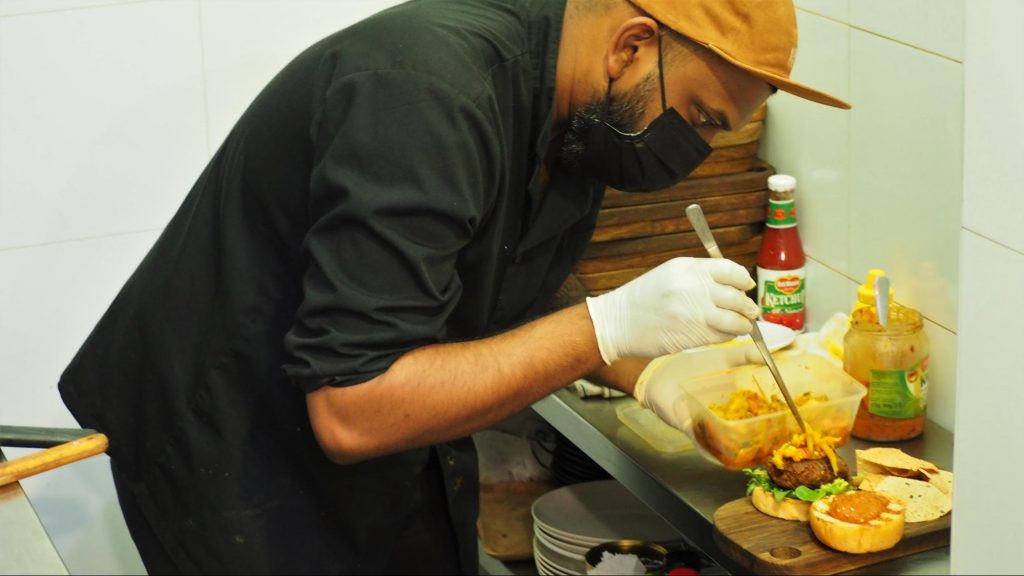 Elijah Matthew and his fiancée Thaneswari Asathamby, both 33, left their respective jobs in 2018 to chase their dream: opening a pop-up brand that serves tasty Mexican food infused with Indian epicurean sensibilities. 
Elijah learned later on that a career switch (of any sort) requires not only upskilling but also nimble adaptability.
After founding Taco Mantra, Elijah was invited to run the kitchen of a popular craft beer bar, Freehouse. Things were going great for Elijah… up till the viral outbreak in 2020. 
"Although bars were closed during phase one, Freehouse was allowed to deliver takeaway meals. Nonetheless, orders were few and far between. I found myself with a lot of free time on my hands, during which I would dwell on the uncertainty of my future," shares Elijah.
Elijah and Thaneswari managed to bounce back. Currently, they serve their unique fusion dishes in Sixteen Ounces, a craft beer bar located in Upper Bukit Timah.
"I wouldn't wish what I endured upon anyone else. I am grateful for kind souls who made large orders from Taco Mantra during circuit breaker phases one and two, as 'thank you' meals for frontline workers."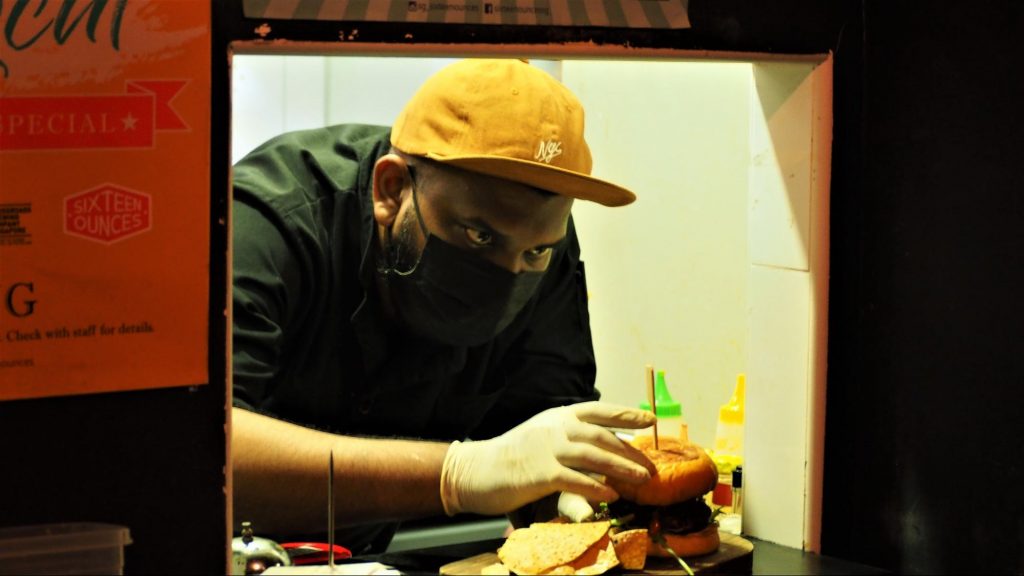 When Covid-19 restrictions upended the F&B game, Elijah found himself scrambling to keep up with new platforms and apps that came crawling out of the woodwork.
"The rapid digitisation of Singapore's F&B landscape made me realise how vital it is for restaurateurs to be up-to-date with the latest in IT trends," he told me. "With many tech start-ups knocking on my door, a good grasp of digital tools will help me sieve the genuine and beneficial offers from inferior ones. Armed with the latest knowledge and skills, I might even be able to optimise my business without the help of external partners."
The 'Technical Specialist' path of the YouthTech programme benefits both fresh grads and young adults like Elijah who want to upskill. This programme trains youth to provide technical expertise and support, develop digitalisation project plans and implement digital solutions according to such a plan.
"With these skills and knowledge, I can develop digital strategies that will boost my business," comments Elijah.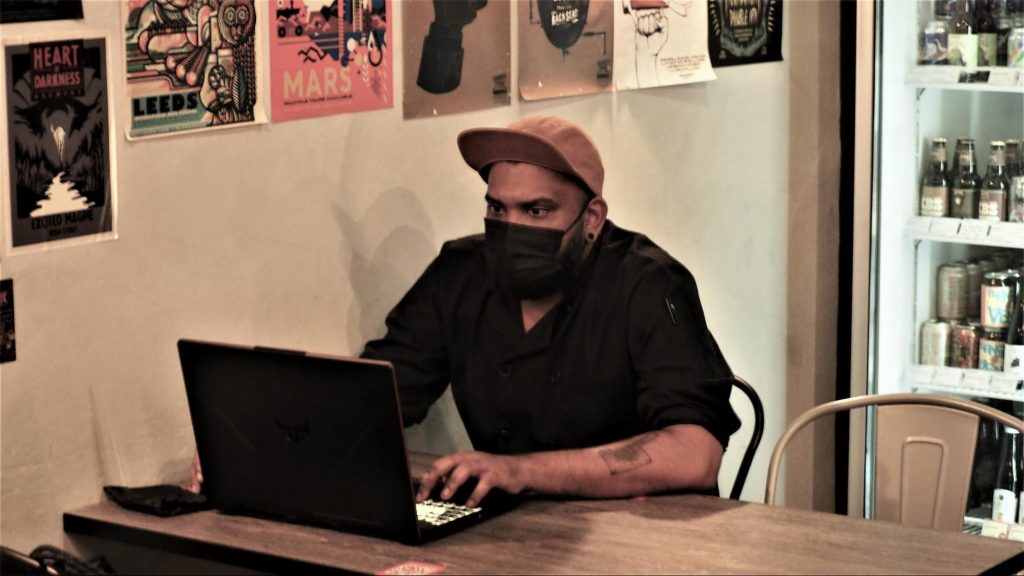 When more expertise is expected of the same role
In 2020, during the early stages of the global outbreak, an overwhelming sense of uncertainty loomed over Najib Abdul. When he and his colleagues at his design agency were instructed to work from home, he had a gut feeling that not all was well in his company.
He found it difficult working and communicating remotely with his teammates. "Design is very visual, so we had a tough time discussing viewpoints via chat apps. We only learned how to use Zoom and its share functions later on," the 31-year-old shares.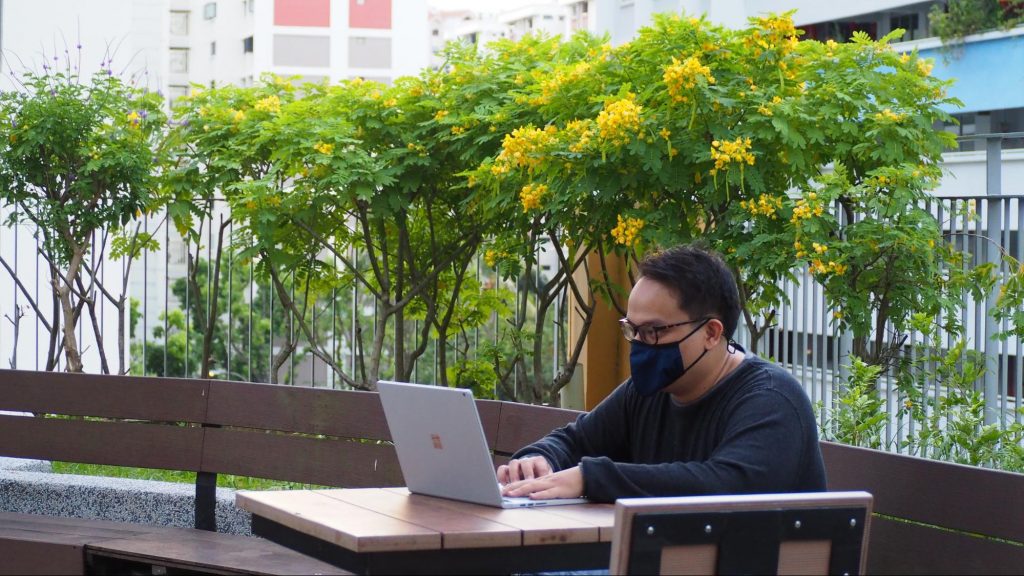 Back then, Najib's agency worked predominantly with print media projects. A sharp and sudden decrease in hardcopy media consumption and an exponential increase in digital media consumption threw his agency from the frying pan into the fire. The company eventually dissolved in mid-2020.
"I was suddenly unemployed and at a loss. I felt cooped up, so I started running. One day along my run, I came across a bus stop ad for Youthopia. Around that time, I was trawling job websites too, which is where I came across Youthopia and YouthTech again, on CultJobs.com," he recounts.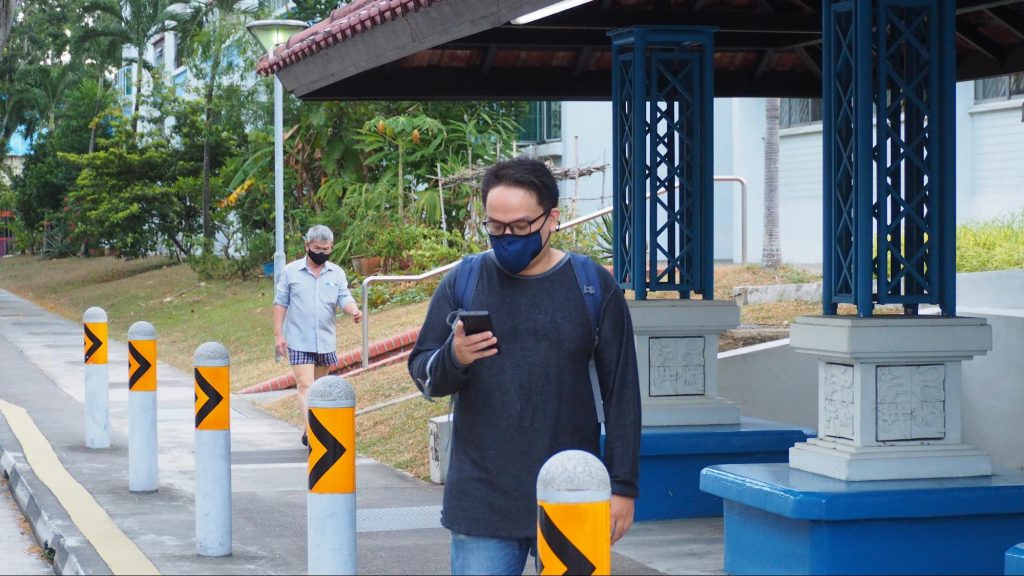 After applying through CultJobs, Najib received a call informing him that he was shortlisted for the pioneer batch of the YouthTech programme. After an online interview process, he was confirmed for the role of a 'Digital Designer'. Over a year-long traineeship, he would be trained in digital marketing, social media management and search engine optimisation. 
"I gained keen industry insights and knowledge and also learned related topics like fundraising with venture capitalists and angel investors."
"YouthTech's community also has an online forum, where I can find answers to my questions or start a thread to ask a new question. I had the opportunity to apply for a placement and, thankfully, my application was successful," elaborates Najib.
His trainers also arranged for MNC representatives to speak to him and his fellow programme participants. These seminars shed light on the work culture of their respective industries and companies.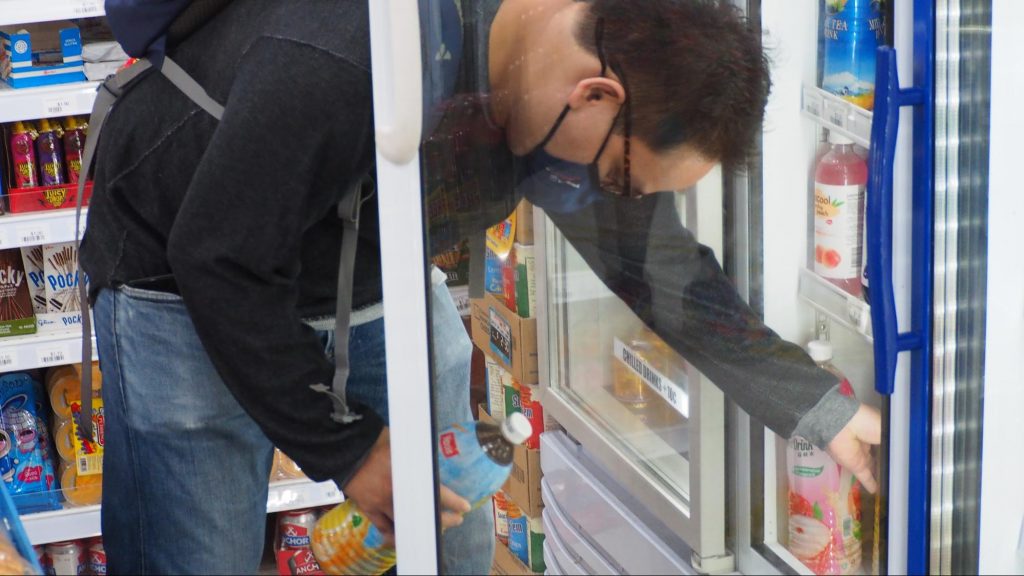 "I am glad that there are programmes like this out there. Digital arts like AR, VR and motion graphics were considered new and progressive in recent years, but now they are the norm. Even holograms have become more common in MICE (Meetings, Incentives, Conferences & Exhibitions)."
"Nowadays, these new skills are expected of designers, who are also expected to know how to film and produce videos. Designers are even expected to know basic coding," says Najib, who is also attending a full stack coding course separately. He shares that he recognises the importance of continuous learning and upgrading.
As businesses adopt new technologies that impact efficiency, engagement and revenue streams, entire industries are moving away from manual processes. Individuals like Sophia, Elijah and Najib are discovering that keeping up to date with the latest technology is the key to survival and success, especially in these turbulent times. 
This story is published in partnership with the National Youth Council. 
The YouthTech Programme is currently open to all Singapore Citizens and Permanent Residents, up to 35 years of age, who recently graduated from ITE, polytechnic or university, and mid-career switchers seeking developmental opportunities.
Participants will receive full-time traineeship opportunities, ranging from six to 12 months, at NYC-partnered host organisations, along with mentoring, support and a monthly allowance of up to $2500.
Keen to find out more? Apply now for the YouthTech Programme here.