All images by Zachary Tang for RICE Media, unless otherwise specified.
While most of us were still asleep at 4AM, bleary-eyed primary six pupils would have left their Johor Bahru homes, lugging their heavy school bags across the Causeway in iconic yellow Bas Sekolah buses. These Malaysian children would then get stuck in long queues and traffic jams at the checkpoint before arriving at school in Singapore, just in time for the daily flag-raising ceremony.
They would then go through the same routine later in the afternoon as they travel from their schools in the north back to Johor.
Now, this twice-a-day commute across one of the world's busiest checkpoints has since halted following the Malaysian government's move to lock its borders from March 18 last year.
Till today, the signature traffic jams and crowds have yet to return to Woodlands. These young commuters still can't travel freely between both countries as this entails a stay-home notice of seven days here and seven to 10 days in Malaysia should they return.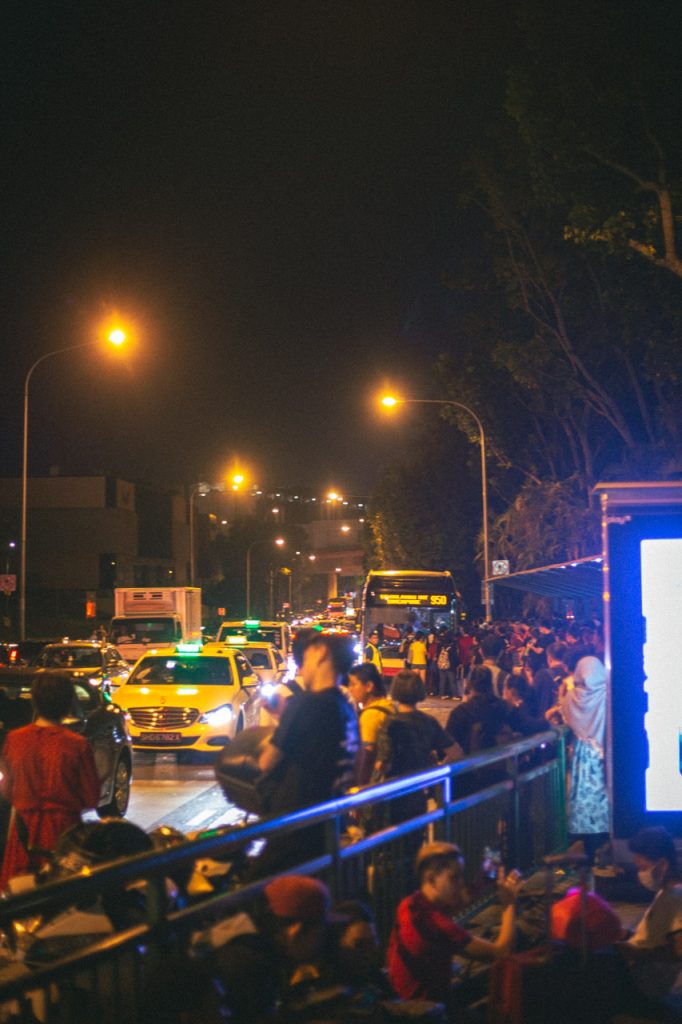 The announcement of a Vaccinated Travel Lane between Kuala Lumpur and Singapore brings little comfort. While it's convenient for business and leisure travellers, it's unfeasible for these pupils—mostly Johor residents—to fly into Singapore daily from the Malaysian capital.
These pupils are faced with three options: live and study in Singapore, continue their home-based learning from Malaysia, or transfer to Malaysian schools.
Soon, with the Primary School Leaving Examination results released today, a phase in life would come to a close for these primary six pupils. For Malaysian students Alfred and Keith, it also symbolises an end to a learning experience made tumultuous by the uncertainties of accommodation and a family support system that, at times, can feel somewhat distant.
Alfred Goh: Wellington Primary School
It was a rainy afternoon when I met 12-year-old Alfred Goh at a student hostel in Ang Mo Kio. Although his academic term at Wellington Primary School has yet to end officially, it was his de facto last day of school, having studied in Singapore since primary one.
Still, Alfred had a valid and much-anticipated reason for cutting the school term prematurely. After being cooped here for more than a year, the primary six pupil from Johor was finally going home.
Alfred must head north now if he wants to make full use of his year-end vacation with his family, especially with the impending quarantine regimes he had to go through upon arrival in Malaysia and return to Singapore.
While some of us would bristle at the thought of quarantine, the cheerful boy doesn't seem perturbed by this prospect. Perhaps his desire to be back home was far greater than that. After all, Alfred never expected the borders to be shut for so long. It also took his 40-year-old mother, Madam Tay, by surprise, mainly since the family chose to have their three children stay in Singapore upon hearing the news of a border lockdown in March last year.
"All we thought of was to get the kids into Singapore first, while they could. Otherwise, none of them could do so once the borders close," the self-employed mother told me in Mandarin.
Still, instead of feeling anxious over the mid-March chaos, Alfred was thrilled at the prospect of a "stayover" in his aunt's house in Singapore.
"It would be my first time away from home, and my aunt whips up good vegetarian food, which I enjoy. I was excited to stay put at her place," said Alfred.
Farewell—till two years later
Back then, Madam Tay was hesitant to have Alfred stay in Singapore, given his young age of 11. But he insisted on going over.
"Because I have more friends in school. If I studied in Malaysia, I would feel very lonely," said Alfred.
Alfred and his siblings remained here until April 2020, when the country enacted a circuit breaker and schools were ordered shut. With lessons held online, it then became pointless for the children to remain in Singapore. They eventually returned to Johor until mid-June, when schools reopened.
In June, the school and Education Ministry urged Madam Tay to send their children back to Singapore, especially since Alfred's sister, Agnes, was in primary six and had to sit for the preliminary exams.
There was no transport, car or bus, to bring them over the Causeway this time round. Alfred and his sister had little choice but to lug their rucksacks and luggage across the kilometre-long Causeway on foot. The scene at the Causeway that day was vastly different from what they had recognised.
"There were very, very few people on it," said Alfred.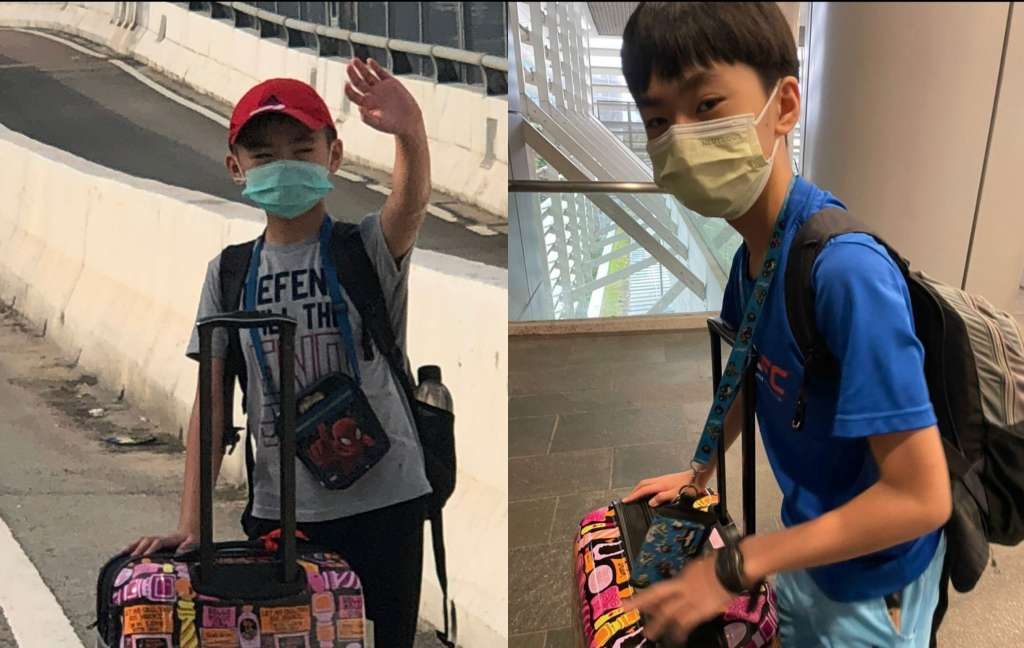 Soon, reality dawned, and Alfred realised that it would be ages before he could reunite with his family.
Alfred might have enjoyed playing PUBG on his mobile phone, but nothing beats the warm embrace of his parents, especially for someone used to snuggling and sleeping with them. Even the packages of clothes and food sent over by his mother couldn't fill the void of her absence.
Alfred's way of coping would be to video-call home three to four times a day.
"I would call my mother and just talk to them. Talk about my little sister (who is eight years old) and what she does at home," said Alfred.
During these calls, his parents would also enquire about his schoolwork. But Alfred had other things in mind.
"Got one time when I asked them when I could come back (to Malaysia). They told me that maybe this would last very long," said Alfred.
He might have come across as a quiet and shy boy, but behind this facade, I could feel this sense of stoicism in him, trying to bite the bullet and endure the impending sense of homesickness.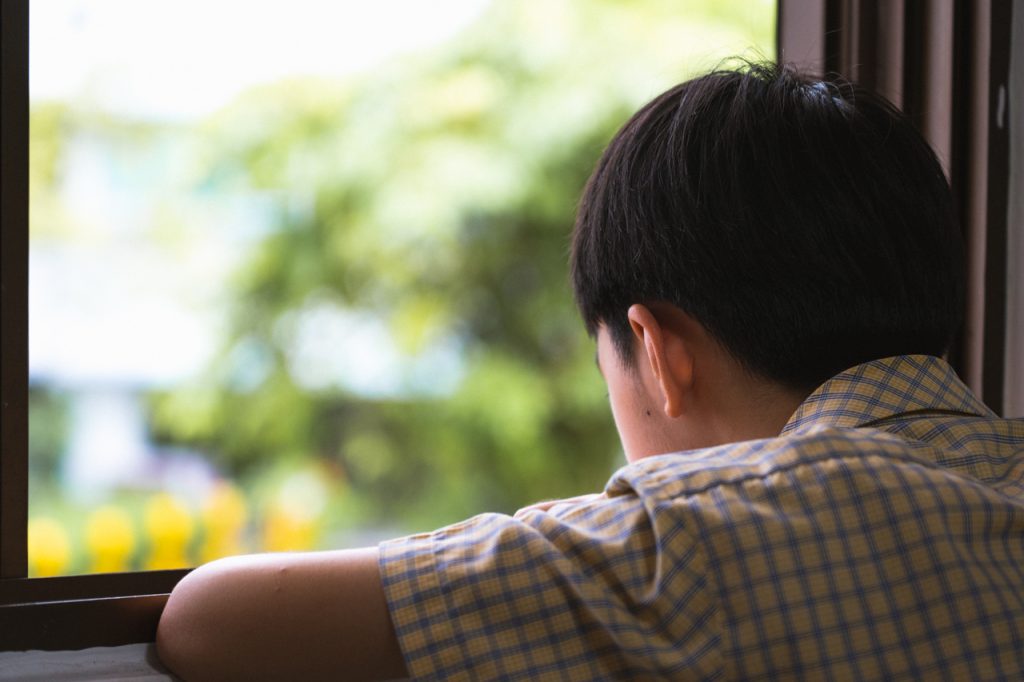 Growing up quickly
Speaking over the phone from Johor Bahru, Madam Tay shared that putting her children up at her cousin-in-law's place was meant to be a temporary arrangement. When it became clear that the pandemic would be a long-haul battle, she decided to relocate the children to a student hostel in November last year, where they have stayed ever since.
It's a spartan hostel, nestled in a quiet area of Ang Mo Kio, where primary and secondary school students live. Within the hostel, there's an ample and conducive communal space for these international students to do their homework and have their meals, which are provided for. Madam Tay told me that she had to pay S$1,000 per month for each child.
"Sometimes (our guardian) would bring us swimming," said Alfred when I asked what he does during the weekends.
This second relocation meant Alfred had to adapt to new ways of living and routines from scratch. He now had to endure an almost hour-long journey as he travelled from his hostel to Wellington Primary School in Sembawang.
"I will walk, take the MRT, and then the bus," said Alfred.
Taking public transport was a novel experience for Alfred, who used to be fetched around back in Malaysia. Even his daily commute to Singapore was in a chartered bus.
"I think I became more independent. I don't need my parents to sleep beside me anymore," said Alfred.
"He is now all grown up. He can't even wear those clothes we got for him anymore," quipped Madam Tay.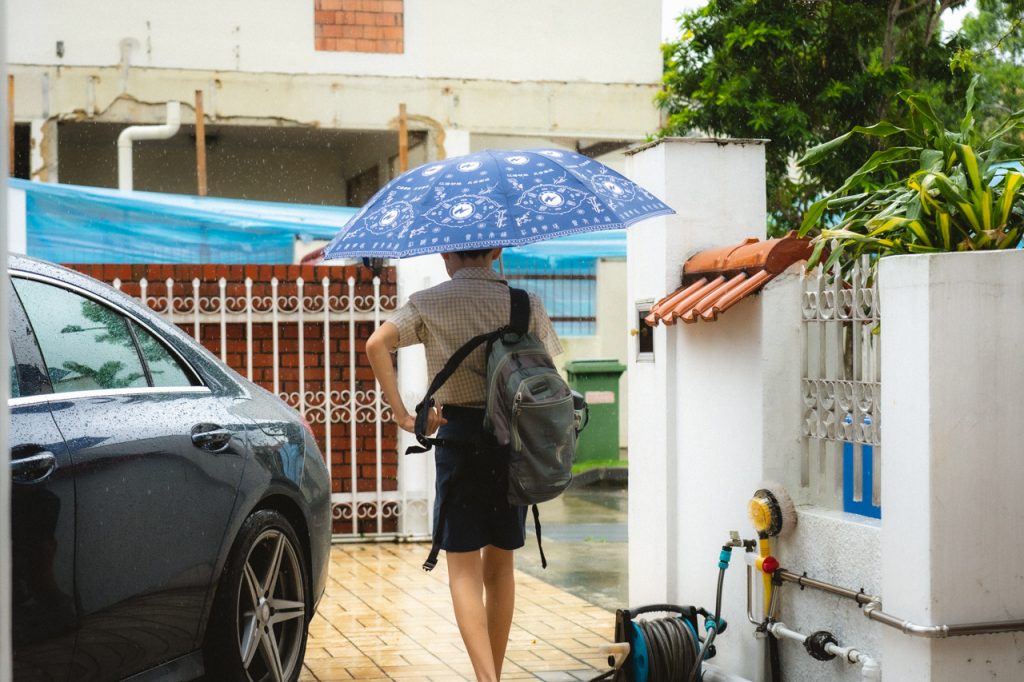 Taking the PSLE in the time of COVID
Amidst this chaos, movements, despondency, and taking care of himself, Alfred still had to prepare for the much-feared PSLE. He had to soldier on.
It helps that Alfred had concerned classmates who would check in on him and worry on his behalf whenever they read news reports that the situation in Malaysia had worsened.
His teachers also knew of Alfred's predicament and supported him amply these two years. Besides the basic care expected of an educator, they went the extra mile and sent him books and vitamins. In school, they would occasionally buy him drinks during breaks.
Fortunately for Alfred, Madam Tay didn't put excessive academic pressure on him. "I told my children to relax. You can't give them stress. It was already difficult enough for them to be out there in Singapore without us," she said.
Such an approach by Alfred's mother might have worked, as he took the exam in his stride. "Only the English paper was hard. And also a few questions in the math paper," he said.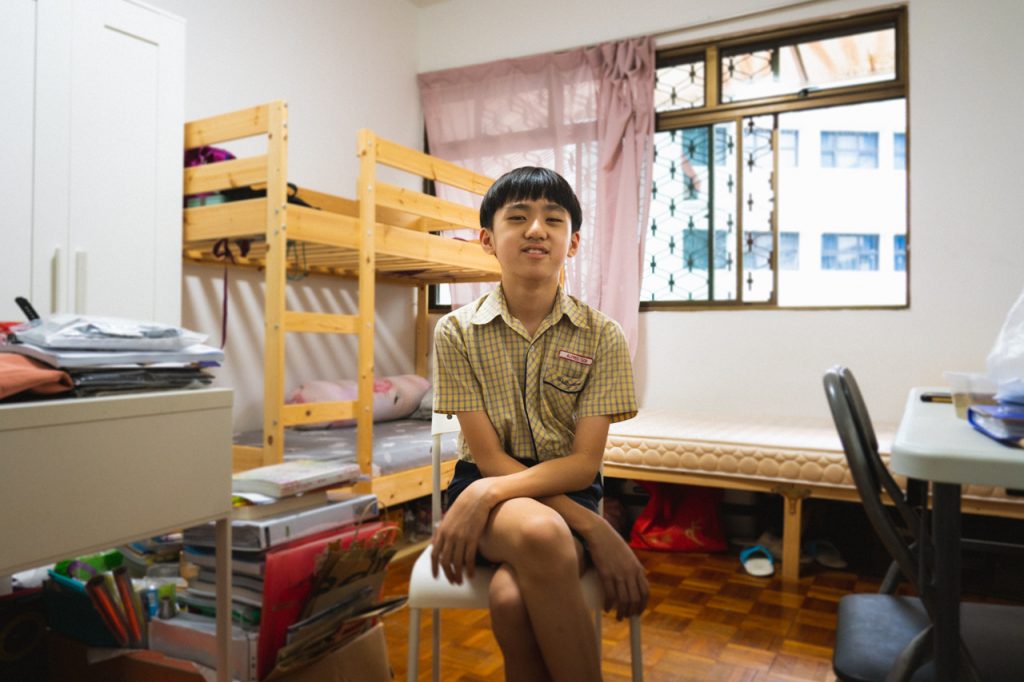 With the PSLE done and dusted, Alfred could finally reunite with his family in Johor. When I asked him how he felt about returning to Malaysia, he broke into a smile and chuckled.
"Of course, happy lah," he said.
Madam Tay also shared how Alfred bemoaned the boring school days after PSLE ended and fewer activities were happening in school—he wanted to return home as soon as possible.
"His teachers told me if he wants to go back (to Malaysia), he could just go back earlier. It has been so long since he met his family; it's alright to miss school."
He will return to Singapore in mid-December, in time for a new start in secondary school. Results permitting, Alfred intends to study in Chung Cheng High School (Yishun).
Still, an earlier return to Malaysia meant bidding farewell to his classmates earlier than he'd have liked. He was also not able to personally collect his PSLE results today. His guardian, who runs and owns the hostel he lives in, will be receiving it on his behalf.
Although leaving early was a significant trade-off, the urge to be back home has never been greater for Alfred. He missed his bed and his grandmother's stir-fried iceberg lettuce.
The first thing he intended to do upon meeting his family?
"I want to give my parents a big hug," he said.
Which he did when he stepped onto Malaysian soil on Nov 11 and saw his parents face-to-face after more than a year away.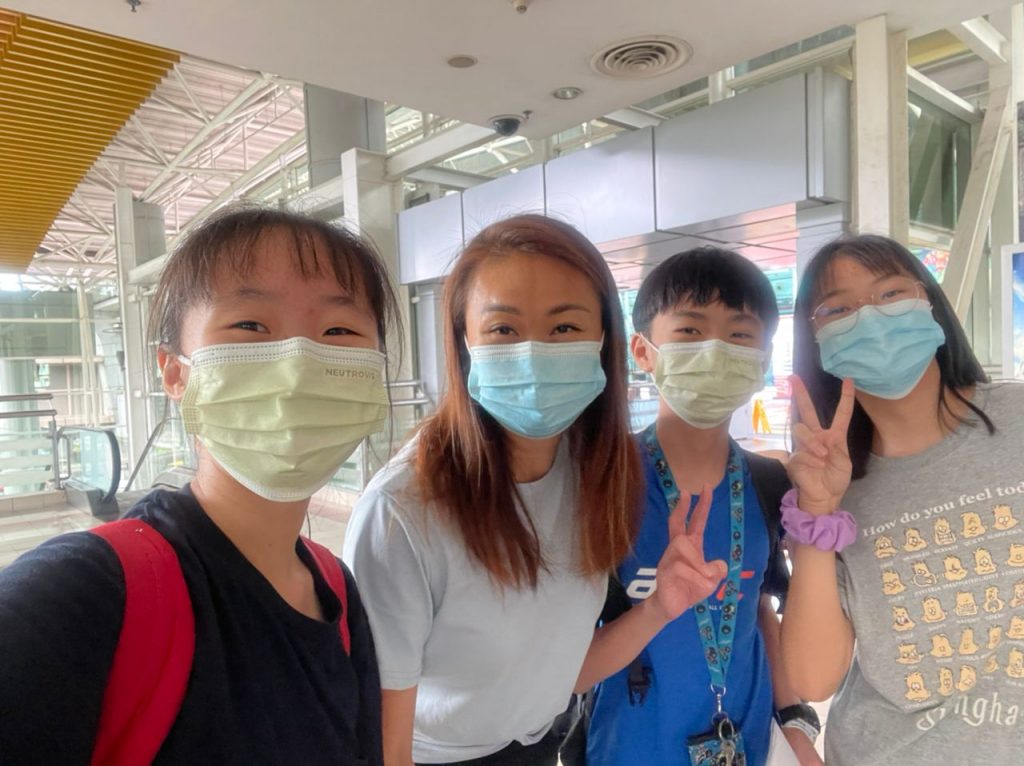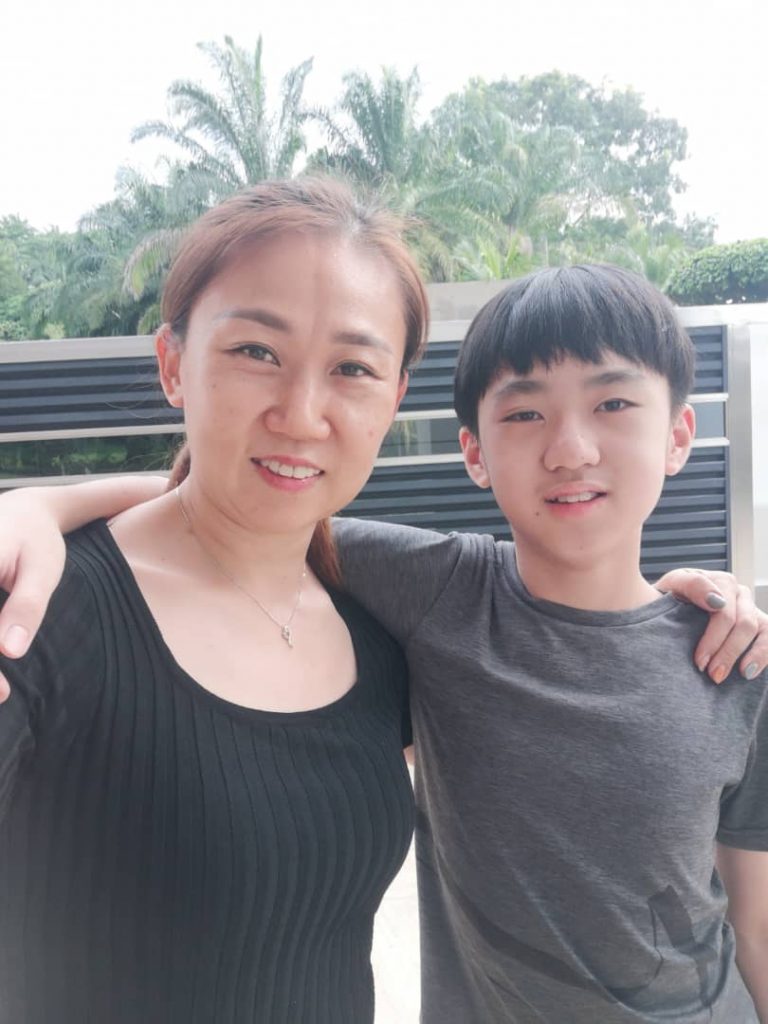 Keith Chai: Qihua Primary School
Unlike Alfred, who was promptly sent to Singapore before the lockdown, Keith Chai's parents chose to have him stay in Malaysia.
I spoke with his mother, Sharon Kee, a travel agent before the pandemic, over the phone. She had the same impression as almost every other Malaysian out there: that the lockdown of borders would only last for a month or two.
It's not an unreasonable assumption. This is the first time in the history of both countries that the land borders have been shut for this long. Everyone expected it to be a temporary blip and was confident the border would reopen soon, given that Singapore and Malaysia are highly connected.
Under such an impression, the 43-year-old mother felt it might be more convenient for Keith to attend lessons online in Johor and return to the usual routine once curbs were lifted after a fortnight.
As fate would have it, the lockdown extended, and Keith's home-based learning continued till early May, when school holidays started. It was then that Madam Kee felt that having Keith stay in Johor wasn't ideal.
"By April and May, Malaysia was still in a lockdown. I felt that if Keith continues to attend lessons online from home, he might not be able to keep up with the syllabus when he goes to primary six next year," said Madam Kee in Mandarin.
"Online lessons, after all, are not as conducive as face-to-face lessons," she added.
Moreover, Keith was starting to miss the hustle and bustle of school life and meeting and playing with his classmates.
When face-to-face lessons resumed in June last year after the circuit breaker, Keith and his secondary four brother traipsed across the Causeway to Singapore—a tiring and, at the same time, a strange journey since crossing the land border on foot wasn't permitted pre-Covid-19.
Both children also had to clear the relevant paperwork and swab tests at the checkpoints, all by themselves.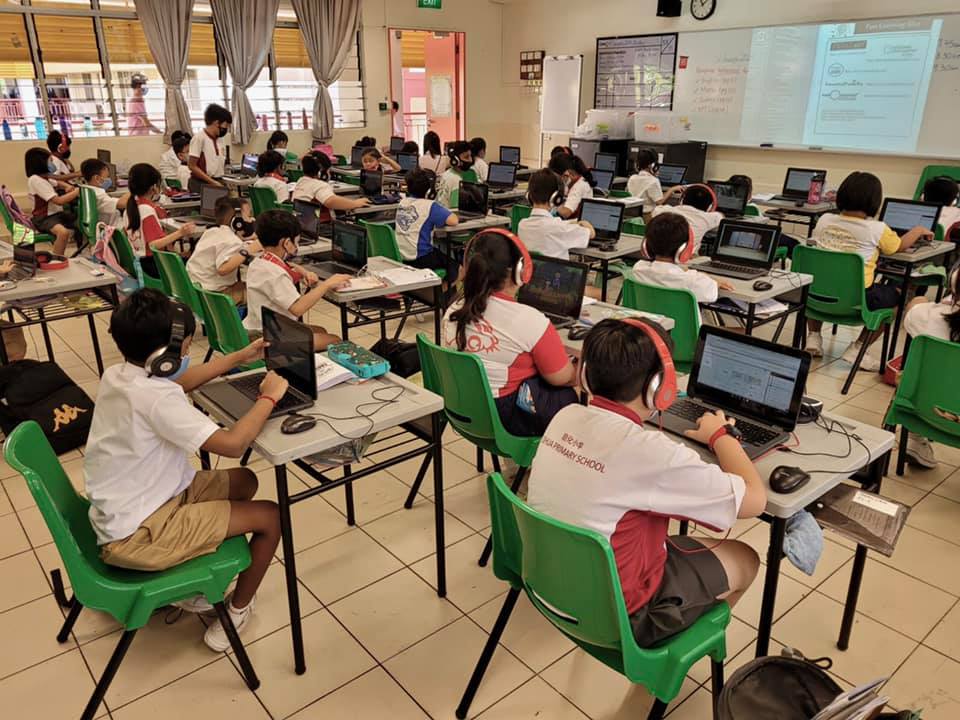 Life at home vs life in Singapore
It has been almost 1.5 years since that fateful trip. In between, Keith and his brother have spent their one-month vacation in December in Malaysia before returning for the school term in January this year.
Until early this year, both of them lived in a rented room in Woodlands, which belonged to their mother's friend before eventually moving into their aunt's house in Choa Chu Kang.
"It's still more reassuring to live with your own people than to impose on friends," said Madam Kee.
Still, for Keith, life without his parents never felt the same as when they lived together under one roof. "I have to do the chores with my brother, such as folding my clothes and going out to buy food. My maid used to do the chores at home," said Keith.
"Keith has never separated from us before, since birth. That's why it was a hard decision to send him over to Singapore. At home, his daily needs were all provided for," said his mother.
Thrust into independence
When his teachers knew Keith couldn't make it home during Chinese New Year this year, they decided to bring him out for lunch at Swensen's.
A treat at a restaurant might not seem a big deal for some, but for a young child who couldn't be with his family during the most important festival on the Chinese calendar, this small gesture was something Keith would never forget.
"They were very caring," he said.
This year, about three months before Keith took his PSLE written exams, Madam Kee decided to join him in Singapore in July.
With her presence, Keith could now focus on revising for his exams—without feeling distressed from being away from his loved ones or fussing over household chores since his mother said she would be helping out with it.
Even though Keith used to have domestic help in Johor, when he was thrust into such a circumstance and had to take care of himself, it was no longer a matter of choice. As I spoke with Madam Kee, it was clear that while she missed her son dearly, she was proud that he had matured during his unplanned stay away from home.
"He told me he could take the bus himself, even though he doesn't know how to do so. He asked me to teach him once, and he would be able to do it himself," she said.
"Keith wasn't even scared of being alone. Even though he's so young, he is so independent. I thought he would come to me crying and say that he is scared!" Madam Kee exclaimed. She repeated the word independent numerous times during our conversation.
Baby boomers often label younger children these days as the strawberry generation who can't take up hardship. But one thing is for sure: Malaysian students like Keith don't fit that stereotype, having their lives as they knew turned topsy-turvy at the drop of a hat.
This was the new normal for them.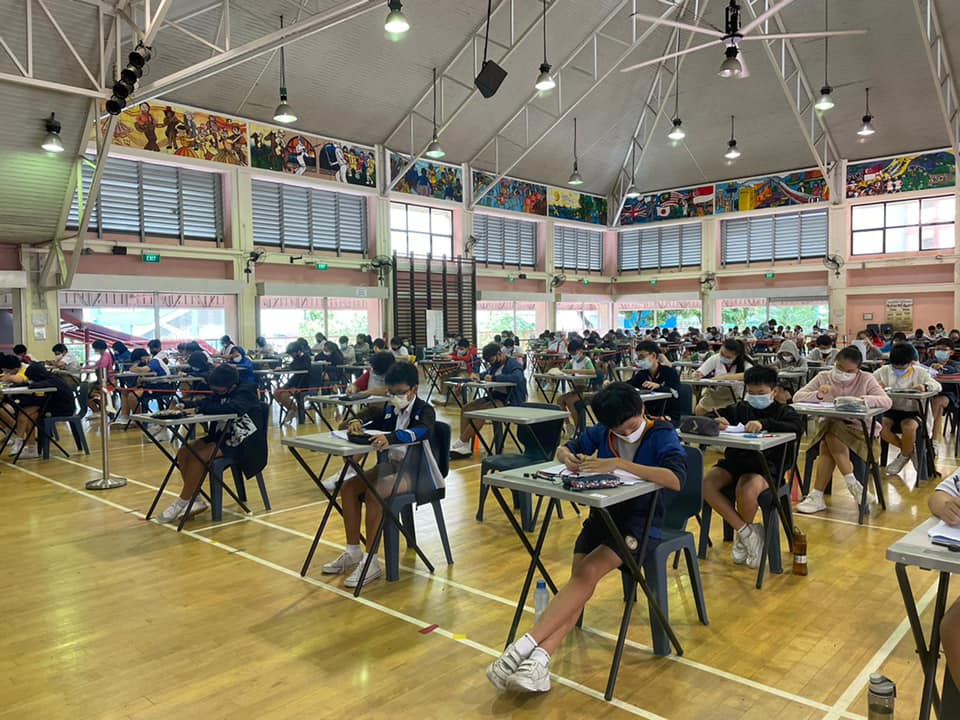 Lessons learnt
In my previous life as a part-time teacher, I remember telling my final batch of primary six students, who took the PSLE last year during the pandemic, that they were preparing for the exam during the zenith of a crisis.
These students were faced with undesirable learning conditions and disruption to their education, with life as they knew it drastically altered. It would be manifestly unfair to expect these pupils to perform at the same level as their predecessors, what more for Malaysian students such as Keith and Alfred, who faced even more significant disruptions and challenges.
These two boys were thrown into a less-than-desirable situation and were forced to grow up quickly. They might have matured after their stay away from home, but in the process, they have had to forgo the kind of childhood most pre-pandemic children enjoyed.
This baptism they went through will linger on long after the formulas and concepts taught in the classroom have been forgotten. The real world tenacity and independence they gained far surpass any explanations of such values, often extolled through aspirational theory.
And, in no small part, barring results, school postings, and parental expectations, isn't that truly what education is all about?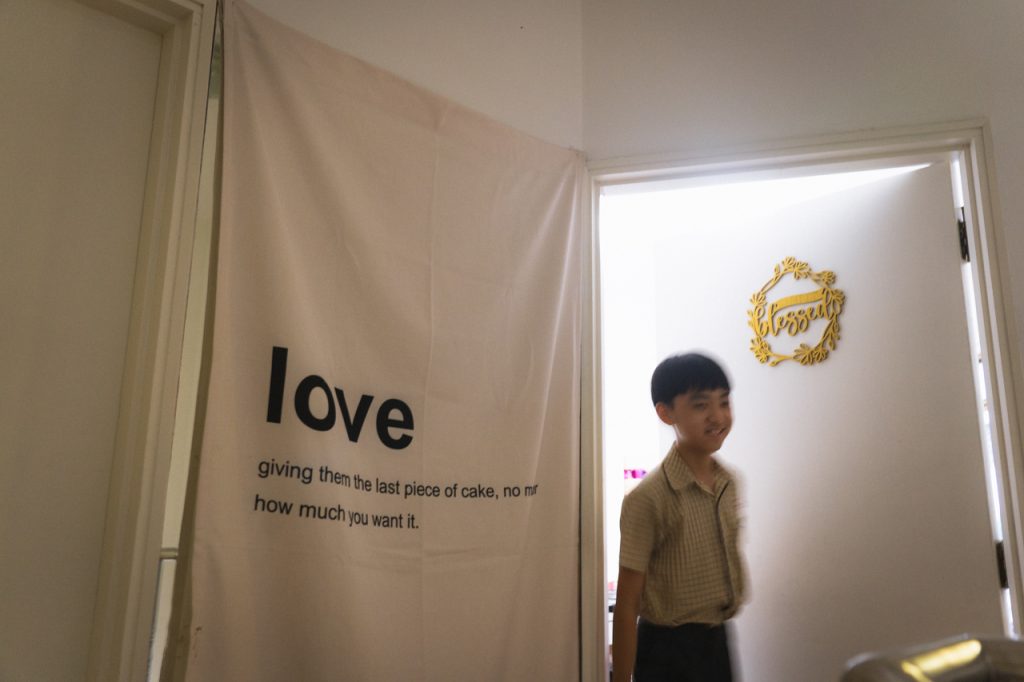 ---
If you haven't already, follow RICE on Instagram, Spotify, Facebook, and Telegram. If you have a lead for a story, feedback on our work, or just want to say hi, you can also email us at community@ricemedia.co.