Top image: Stephanie Lee / RICE File Photo
Come 2024, living in the city centre will no longer be a pipe dream reserved for the privileged elites. But along with more affordable prime area build-to-order (BTO) housing comes a trade-off: Being locked in for a decade after you move in.
That's all well and good until you realise you'll essentially have to forecast your needs roughly 15 years into the future at the time of purchase.
As it is, the BTO system is not for commitment-phobes. The median waiting time is 4.3 years as of this February, and the standard minimum occupation period (MOP) is another five years.
Depending on your choice of flat purchase next year, it's going to get even longer. With the new BTO classifications, projects launched in the second half of 2024 will fall into three housing types: Standard, Plus, and Prime.
The updated system, announced by Prime Minister Lee Hsien Loong during his National Day Rally speech on August 20th, will replace the current one, which differentiates flats based on whether they're in mature or non-mature estates.
Prime flats will be located closer to the city centre—think Queenstown, Kallang, and Bukit Merah. The next tier down, Plus, comprises flats slightly further away but close to MRT stations or town centres. The next step down is the Standard tier, which comprises everything else.
Plus and Prime flats are more in demand by virtue of their choice locations but remain affordable thanks to the enhanced subsidies. Still, they aren't a lottery ticket. Those who secure a home in these projects will have a 10-year MOP, among other restrictions such as subsidy clawbacks and bans on renting (for Prime flats, at least).
Buyers are required to occupy the flat for the duration of the MOP before going to the open market to cash in. But a 10-year MOP isn't completely unheard of—the current Prime Location Housing Model has similar restrictions.
According to CNA, analysts predict that the new resale restrictions for Plus and Prime flats may slow "the growing number of million-dollar HDB deals." 1,138 HDB resale flats fetched an eye-watering price tag of at least $1 million from 2012 to the first half of 2023.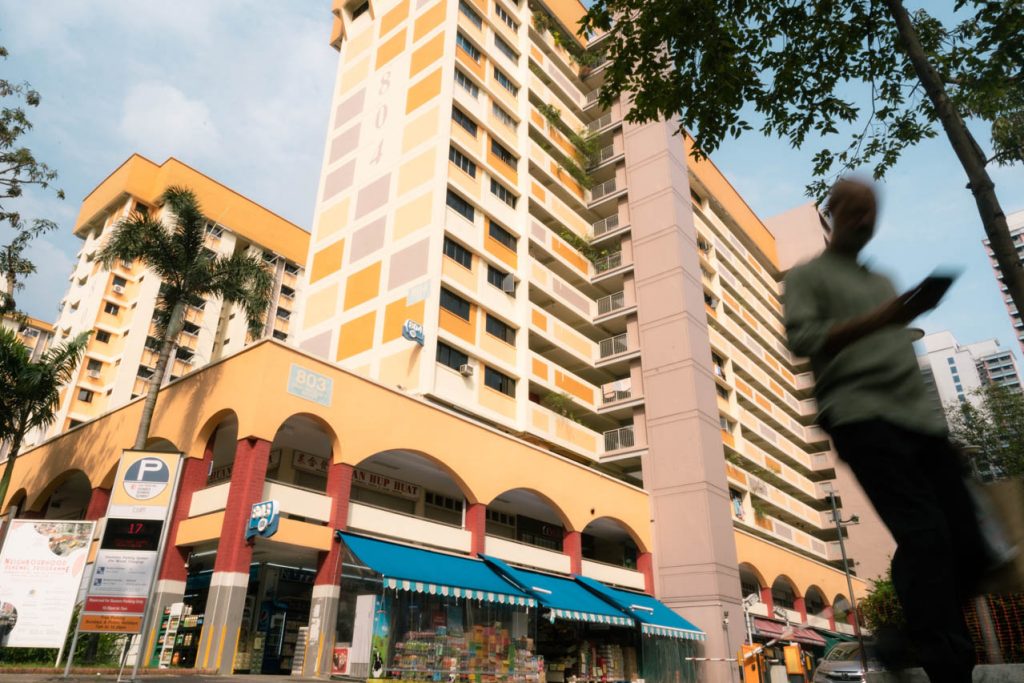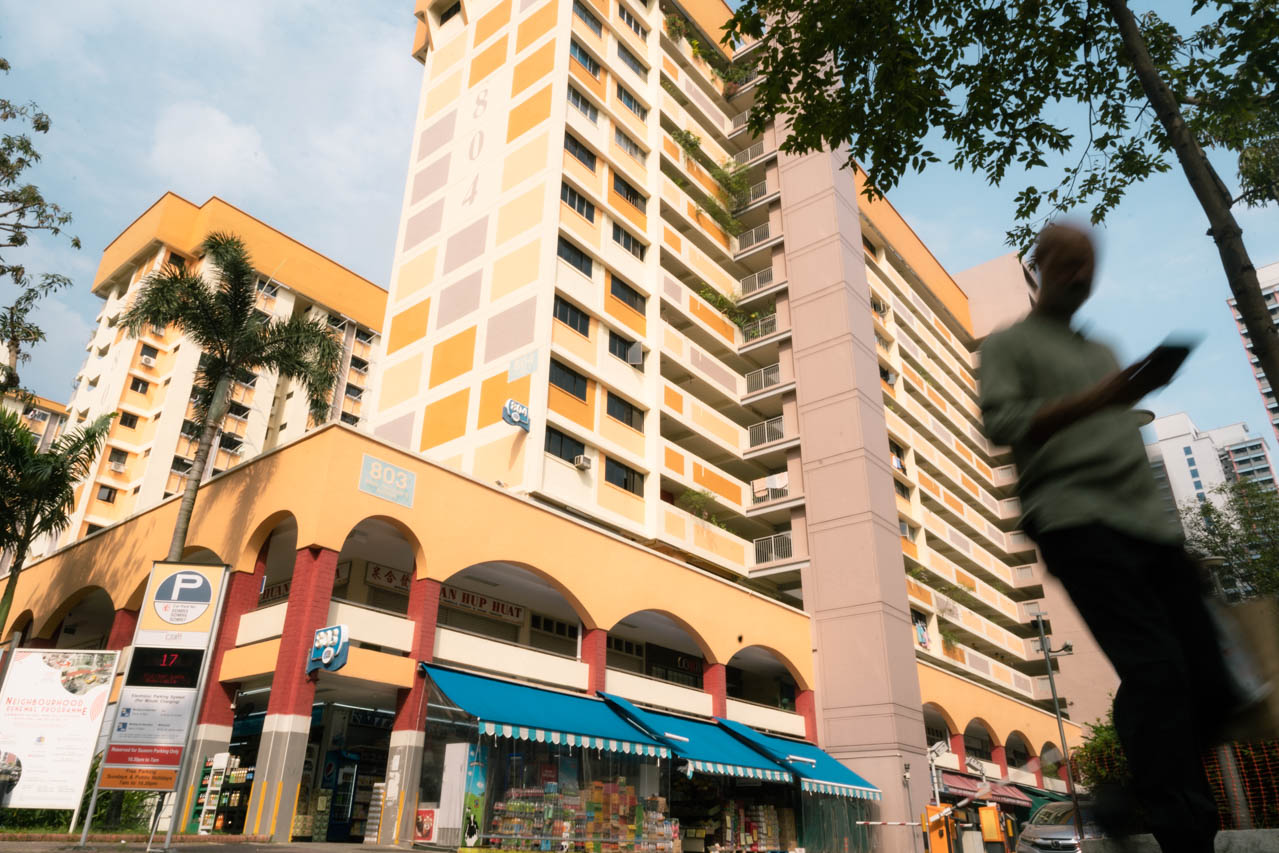 Life Gets Messy
While the measures are welcome, a lot can happen during the four to five years of waiting for a Plus or Prime flat. Then there's the subsequent 10 years.
Millennials (or anyone younger) navigating home ownership for the first time will have concerns over this.
We'd hazard a guess that the majority of BTO applicants think they know how life is going to pan out in the years to come. But the best-laid plans of mice and men often go awry. Breakups sometimes happen even before couples get to the key collection stage.
Things also don't necessarily go according to plan after you move in. We've got friends who applied for a three-room flat as they weren't planning on having kids. Fast forward a few years, and they're now expecting a child. Having just moved into their BTO project, they'll have to wait at least five years to upgrade to a bigger home.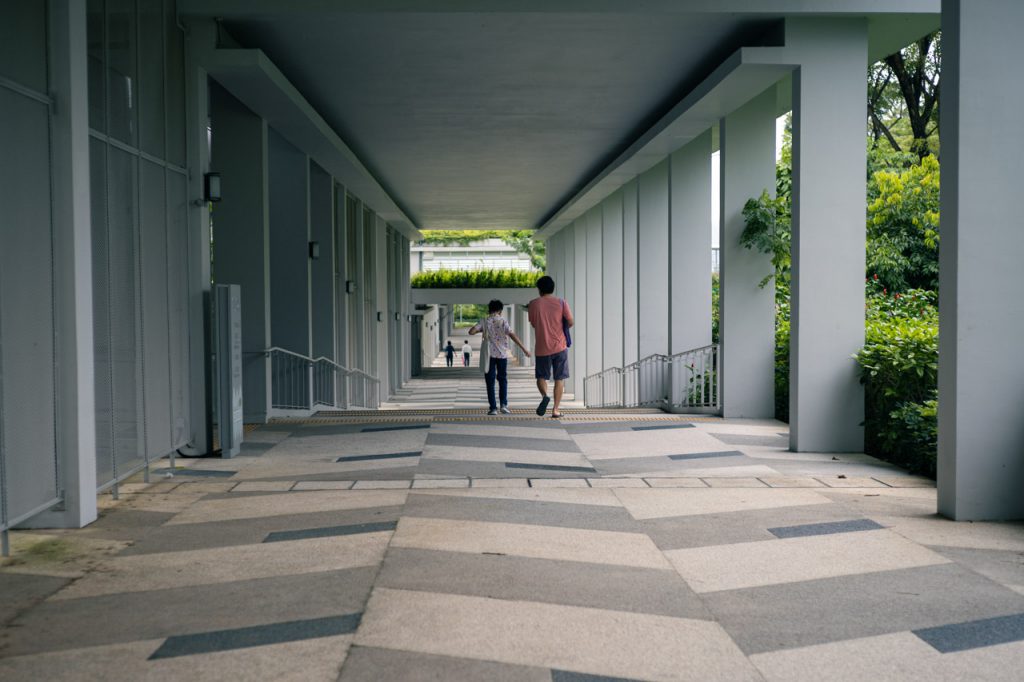 And what about those stuck in the same block with terrible neighbours for a decade? Unlike existing estates where you can scope out the vibes, buying a brand new BTO flat means you have no idea who you'll be living next to—or what the culture of the neighbourhood is going to be like.
Divorce is another unfortunate consideration. Statistically, it usually takes place after five to ten years of marriage. Heard of the seven-year itch?
Those who want to take advantage of overseas work opportunities that pop up can do so but will have to extend their MOP by the duration that the household's overseas.
Households who aren't able to fulfil their MOP have limited options. The first is to surrender the flat to HDB. The amount you'll get back will be determined by HDB and may not be according to the market value of the house.
The other is to appeal to HDB to have their MOP waived. While there's no public data on the number of people who appeal to waive their MOP, HDB reported that it has granted waivers to 5,000 households in the last five years as of 2021.
However, as with any appeal process to public agencies, waiving your flat's MOP is tedious and tiresome.
If you're looking to exploit the appeal process to sell your flat on the resale market at an opportune time, you'd best look for other opportunities to make a quick buck.
HDB will only seriously consider the appeal cases with reasons such as "financial hardship, divorce, or demise of the owner."
Singaporeans looking to appeal must provide clear evidence of their extraordinary circumstances. If that isn't tedious enough, they are required to relive their mind-numbing experience through the appeal process paperwork.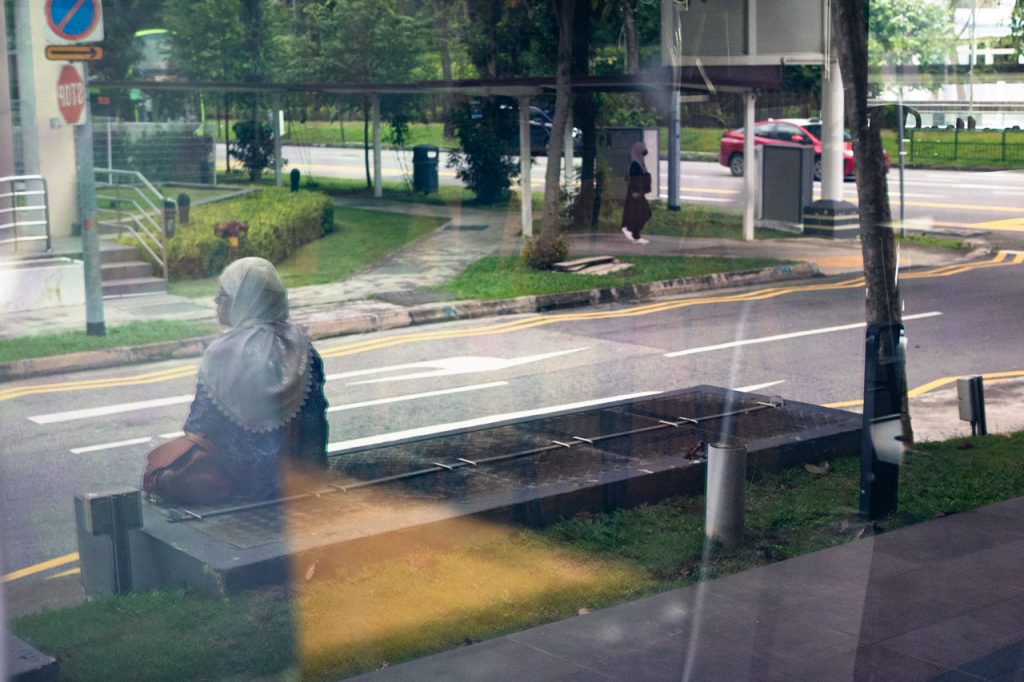 A Softer Approach
The red tape is understandable, don't get us wrong. After all, people who try to game the system are out there, though they're in the minority.
For example, some who've successfully secured BTO flats—itself no mean feat—leave the flats vacant during the MOP, intent on flipping these "blank canvases" for profit at the five-year mark.
Over the years, HDB has taken pains to sieve out genuine buyers from those who aren't serious, such as stripping first-timer privileges from those who fail to show up at their BTO flat selection.
But even as millennials with zero interest in flipping property, the 10-year MOP period for Plus and Prime area housing gives us a bit of pause.
Of course, there are always Standard projects. If you decide that your home isn't meeting your needs, it's a much less painful five-year wait before you can sell it off.
Being absolutely sure of the location you're applying for yourself and your partner is already crucial for would-be BTO owners.
With the new classification system, prospective BTO owners have to truly weigh the pros and cons of Standard, Plus, and Prime. Applying with your partner just to "try and see" might have been a common refrain among millennial couples in the past (before tighter rules on skipping BTO flat selection came into force).
That's no longer going to fly.
When you apply for a project, you'll have to be cognisant that choosing a more desirable Plus or Prime project will likely fetch a good price on the resale market (though buyers do have to fall within an income ceiling of $14,000 for couples and $7,000 for singles).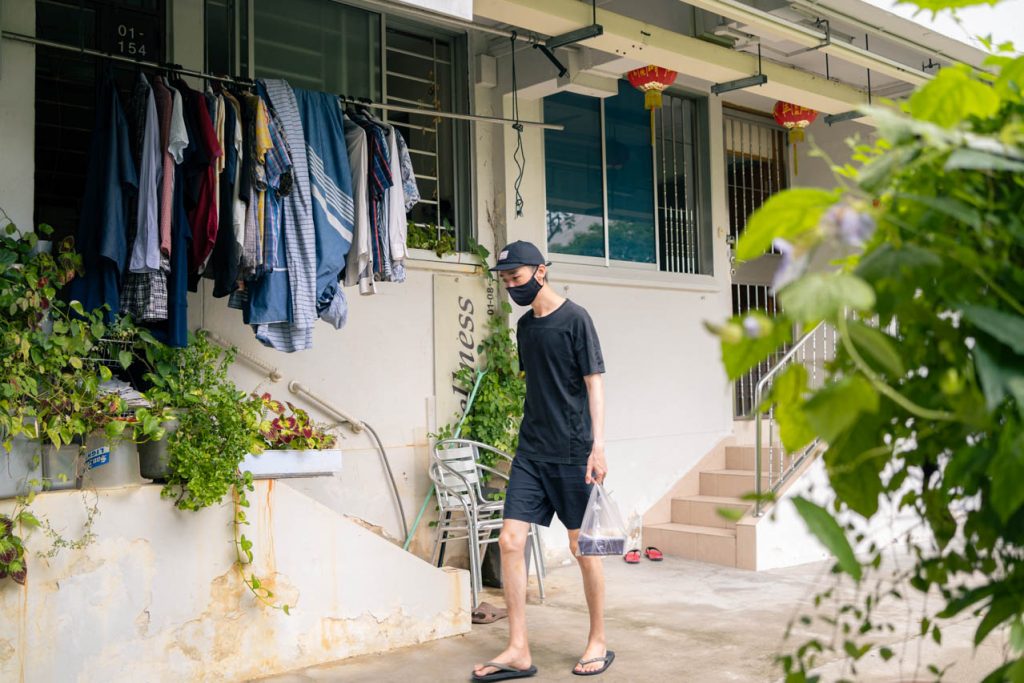 You'll also enjoy the perks of city centre living, such as shorter commutes to work. The sacrifice you'll have to make, however, is waiting at least 10 years to sell the flat.
That's a lot for any young person or couple to consider.
We just wonder if there be more leeway given to those with significant changes to their lives. The current concessions for those experiencing financial difficulties, divorce, or the death of a partner, are something. We think, however, they're a little too narrow.
As of 2017, an average of 6,500 BTO applicants each year are aged 25 or younger, according to statistics from HDB.
We're currently in the thick of our 20s—as are many of our peers—so we feel qualified to say that these are tumultuous times. You're figuring out who you are, what you want for your career, and how to cope with your parents showing the first signs of ageing and mental deterioration.
Even when you think you're certain about your housing requirements when you're in your early 20s, life can throw you curveballs. Maybe, for instance, a family member falls ill and you'd prefer to live closer to them. Or the primary school you'd planned to send your child to decides to move.
There's not much to fault with the current system, which arguably prioritises an efficient allocation of our very limited land resources and acts as a safeguard against frivolous buyers.
Unfortunately, the trajectory of our lives rarely takes the most efficient route.
While it'll require more manpower for sure, our ideal scenario is for the new BTO classification to remain, with more flexibility given to those with changes in family circumstances when it comes to serving out their MOP.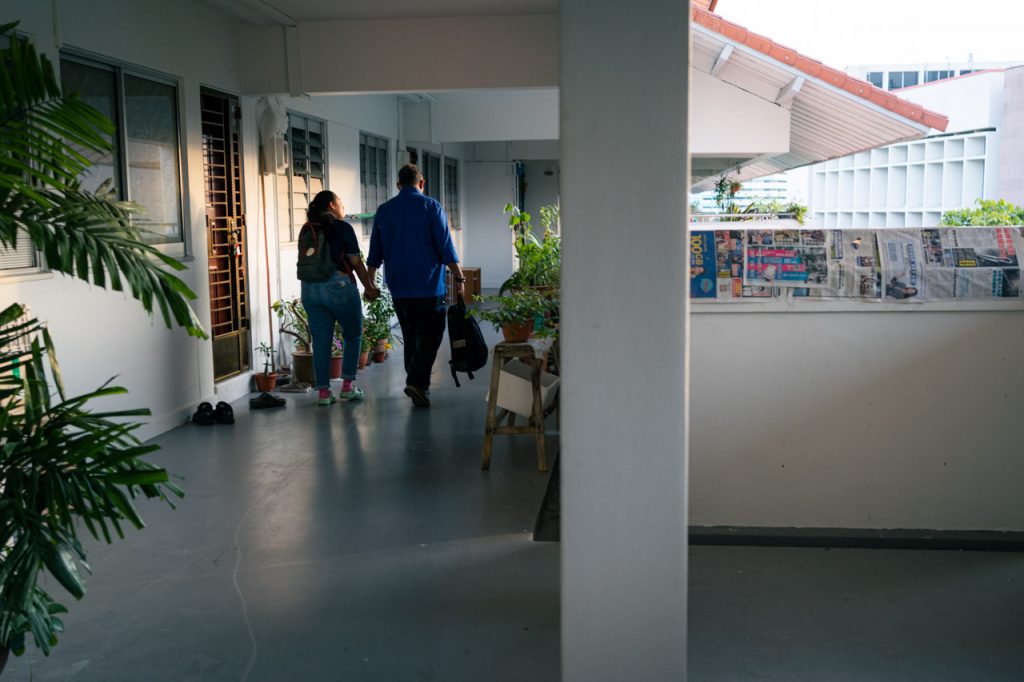 The Singaporean Dream: Owning an HDB Flat
The new classification seems to have its sights set on making public housing, both BTOs and resale flats, more equitable for Singaporeans. After all, public housing should be for Singaporeans who want to live in them.
Despite the full awareness that one only possesses the flat with a 99-year lease, owning an HDB is a physical representation of having a stake in the country.
Regardless of whether Singaporeans agree on whether they truly 'own' their flats, locals always rejoice when they get their hands on their keys to a new flat.
HDBs are houses for Singaporeans to turn into a home, not merely investment vehicles.
While that may be the case, most Singaporeans must buy into the public housing system. As a result, the government must shoulder the responsibility of ensuring the value of their flat appreciates—HDBs are both homes and nest eggs for Singaporeans.
Given the choice, we'd probably all choose the path of least resistance to secure our nest egg: Find a partner early, secure a BTO flat, and live happily ever after in it. Nobody really sets out to be a deviant. Who'd want to make things difficult for themselves?
If your life doesn't follow the typical template, however, be prepared to jump through hoops if you want a place of your own.
Along with prospective buyers of Plus and Prime flats, we'll check back in 15 years' time.
---
If you want to share your story with us or have feedback on our work, email us at community@ricemedia.co. If you haven't already, follow RICE on Instagram, TikTok, Facebook, and Telegram.