All images Rice file photos by Zachary Tang unless otherwise stated.
Almost a year ago, I wrote about the
special place
Lucky Plaza occupies at, and as, the centre of the local Filipino community. 
Even as the diaspora here has grown, and you can now find Filipino restaurants or remittance agencies in some neighbourhoods, nothing has emerged to rival Lucky Plaza's dominance. On Sundays, when most domestic workers enjoy their day off, you can expect that every available inch of floor—from the corridors to the car park—will be filled with groups of women hanging out. 
The Lucky Plaza accident has changed none of that.
When I visited the mall yesterday, the first Sunday since the accident, it looked like how it does on any other weekend. 
The accident site at the back of the mall had been turned into a shrine, with flowers, candles, soft toys, and other offerings; it drew a steady stream of onlookers keen to check out the site or take selfies. But in all other respects, it was business as usual. 
Across the road from the accident site, groups of workers were sitting on the kerb outside the Clear Vision eye clinic. Inside the mall itself, the corridors were as packed as they'd ever been. You still had to be careful not to step on someone's lunch while squeezing your way through.
It was the same at other spaces known for being hangout spots for Singapore's various migrant communities. Later that afternoon, the park at the base of Fort Canning, right behind Funan Mall, was still crowded with picnicking workers, as was the walkway between the National Gallery and St. Andrew's Cathedral.
Going forward, some workers might have second thoughts about hanging out by the roadside. However, the overwhelming majority won't stop having picnics, taking naps, or just enjoying themselves in the open as they always have. 
And they shouldn't.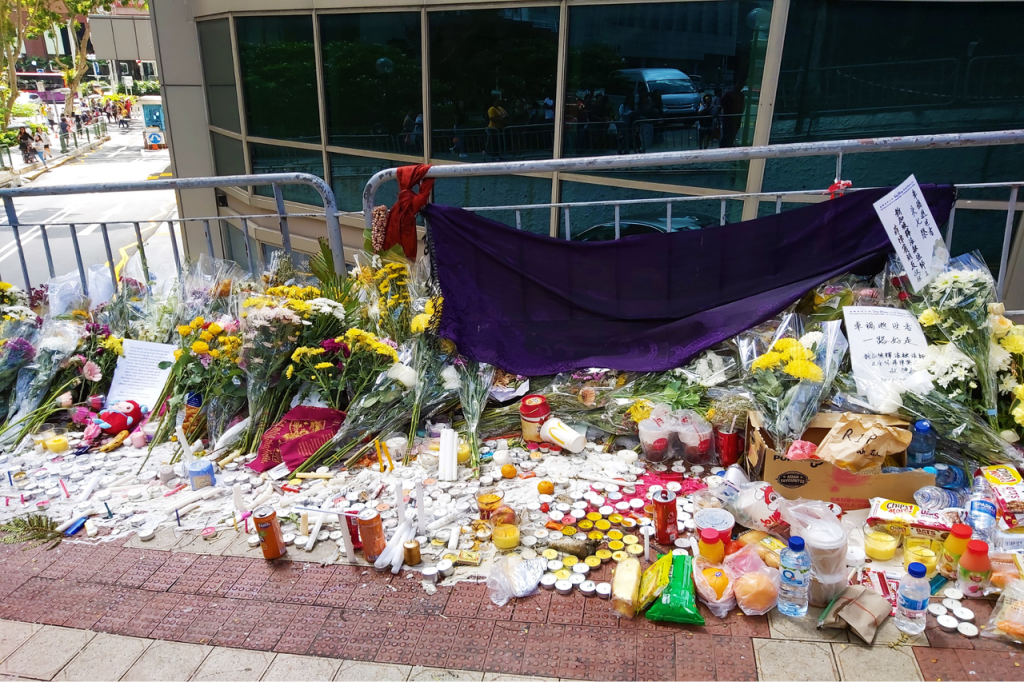 First, the accident, deeply tragic as it was, was exactly that: a freak accident which could have happened anywhere. Its impact has been felt so deeply not just because it was  singular and unexpected, but because it occurred in a space so beloved and so significant—one which is, arguably, a 'safe space' for the community like no other. 
According to one Filipino worker I spoke with, the accident was the first she could recall at Lucky Plaza since she'd come here in the 1990s. Had it occurred at a void deck or any other mall, it probably wouldn't have had the same resonance. 
Second, migrant workers congregating in public spaces, and making them their own, is hardly a new development. 
As the women I spoke with made clear, they were not going to stop hanging out in and around Lucky Plaza simply because of the accident. After all, mall security and mall patrons have been in a standoff over use of the space since domestic workers began gathering here in the late 1980s. (If you walk around, you can still see signs on corridor railings telling people not to sit or eat there, all of which are completely ignored).
This has been the norm for decades, and it will continue because no other place meets the community's needs in this way at present.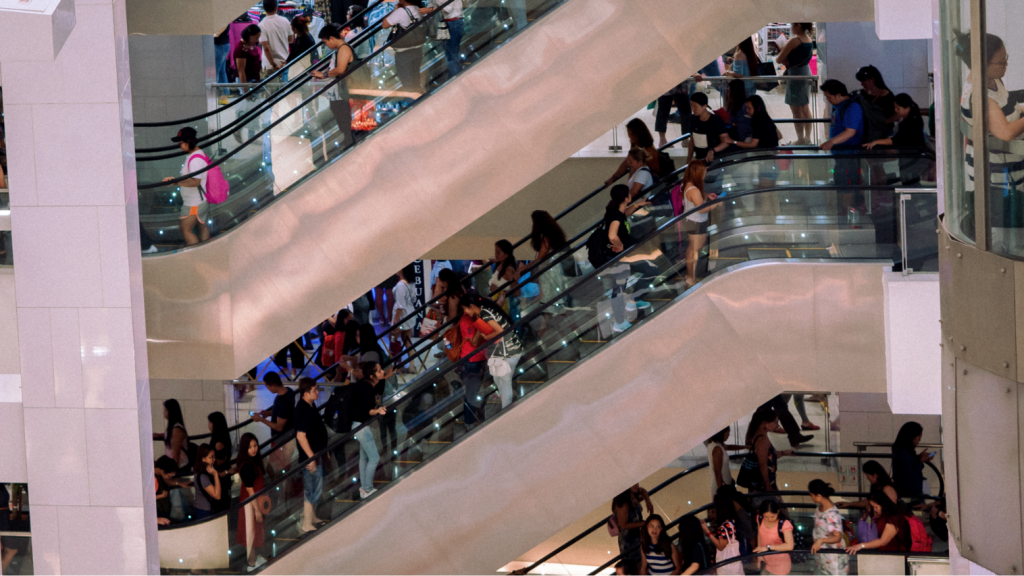 The 'big three' sites for Singapore's migrant workers all started in malls and grew outwards. In addition to Lucky Plaza, there's City Plaza/Paya Lebar for the Indonesian community, and Peninsula Plaza/Fort Canning for the Burmese community. These are all centrally-located strata malls, generally shunned by Singaporeans, which got filled up by small businesses catering to these immigrant groups, like remittance agencies and restaurants serving foods from back home.
Over time, the spaces around the malls filled up too, not just because the malls were getting too packed to accommodate the growing foreign worker population, but because said workers also wanted communal spaces where they could gather without needing to spend money. 
With average monthly salaries of around $600, no domestic worker can afford to spend hours in Starbucks, buying frappes to justify their stay. Hence, the shift to Fort Canning, the Paya Lebar MRT tracks, East Coast Park, the Botanic Gardens, and basically any large open space suitable for hanging out—where they have the freedom to eat, sing, sleep, or dance as they wish.
To this end, complaints that these gatherings are 'rowdy', or that the roadside picnics are 'dangerous', ignore how irreplaceable these places are to the communities they serve. Migrant communities are as entitled to public spaces as any other group, and to police their use of such spaces without considering broader issues of access and community-building is to miss the point.
All this is not to say that migrant workers shouldn't have more spaces they can call their own, or that we don't need to take a long, hard look at why they don't feel welcome in others. For far too long, there has been an appalling failure to adequately provide for migrant workers' recreational and pastoral needs, and this is a gap which NGOs (already stretched as it is) cannot be expected to fill by themselves. 
Moreover, while the accident has drawn attention to the fact that facilities for Singapore's migrant workers have not kept pace with how dramatically this population has grown, addressing this is not as simple as saying, 'let's build another Lucky Plaza'.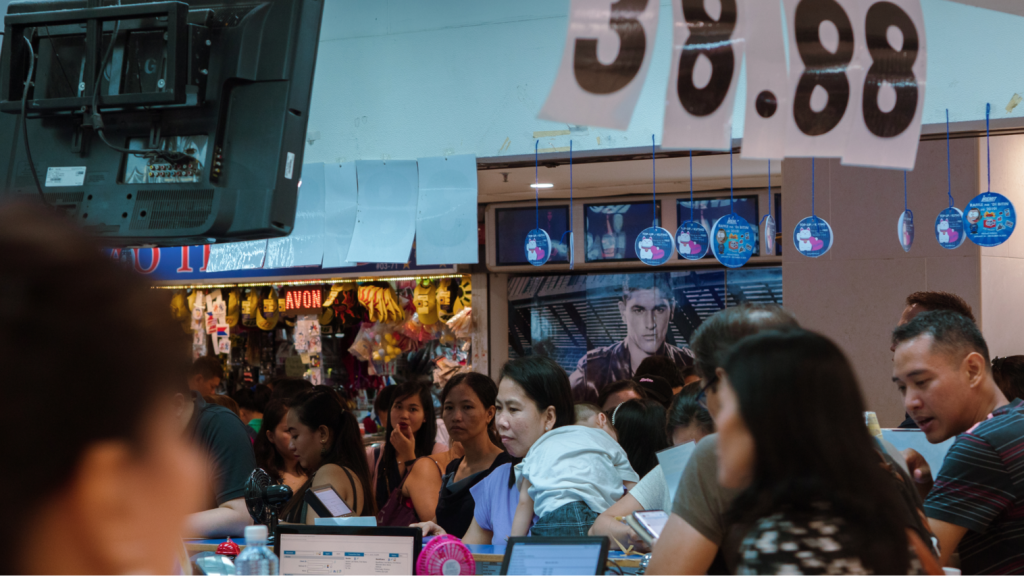 For this to happen, you would need another centrally-located site, easily accessible by public transport, and capable of accommodating thousands of people. You would need all the amenities that made that original mall so beloved—the restaurants selling sinigang and leche flan, the ukay-ukay (secondhand clothes) shops, the remittance agencies, the nail salons. And above all, you would need the space to feel safe, warm, and welcoming—to feel, in essence, like a second home.
In other words, creating another Lucky Plaza, or any sort of beloved public space, means creating community, and no amount of money or effort can manufacture this.
The accident was a terrible tragedy, but as with all tragedies, and as this Sunday demonstrated, life has and will go on. So rather than knee-jerk responses calling for an end to the roadside picnics, perhaps we should ask: what goes into creating spaces of belonging? How do migrant communities build and maintain social ties? And how can we help these ties flourish in such a way that these groups—however transient their time here—have places they too can call home?
Send us your thoughts on this piece at community@ricemedia.co.