"
Yat, yi, sam, sei
," or one, two, three, four in Cantonese, is the last thing you'd expect to hear from a choreographer at a K-pop dance studio. But at Friends Junction Dance Company, things are vastly different than one would expect of these types of training centers proliferating all over Seoul, where trainees cram choreography, singing, and modelling in hopes of being signed by a big label.
Friends Junction is run by Hongkongers and it's for Hongkongers, in the heart of the city's Kowloon district, on the northern edge of gritty, neon-laden Mong Kok. And at the small center, secondary school and university students from Hong Kong train to be Korea's next pop sensation.
Chances for these kids are slim—only two Hongkongers have broken into the mainstream K-pop market, Jackson Wang of Got7 and "Elkie" Chong Ting-yan of CLC. But Korean entertainment companies—namely, SM, JYP, and YG—are holding more and more overseas auditions in Hong Kong among elsewhere in Asia to exponentially increase their bands' fan bases.
Him, a trainee at Friends Junction, has been to three of these auditions in Hong Kong—but he's been turned down each time. He says that it starts with singing—which is a solo tryout—and then they move on to dancing, where those auditioning are put into groups and given a routine.
"We're choosing K-pop because the music is about the dance," Him tells me. We're sitting in a class-like semicircle on the dance studio floor with its other students. "Korean companies focus on quality and production so that stars can perform perfectly," adding that in Hong Kong's music industry, it's hard to survive.
I also don't think being skinny is the most important thing when it comes to being a K-pop star; look at PSY, he's fat.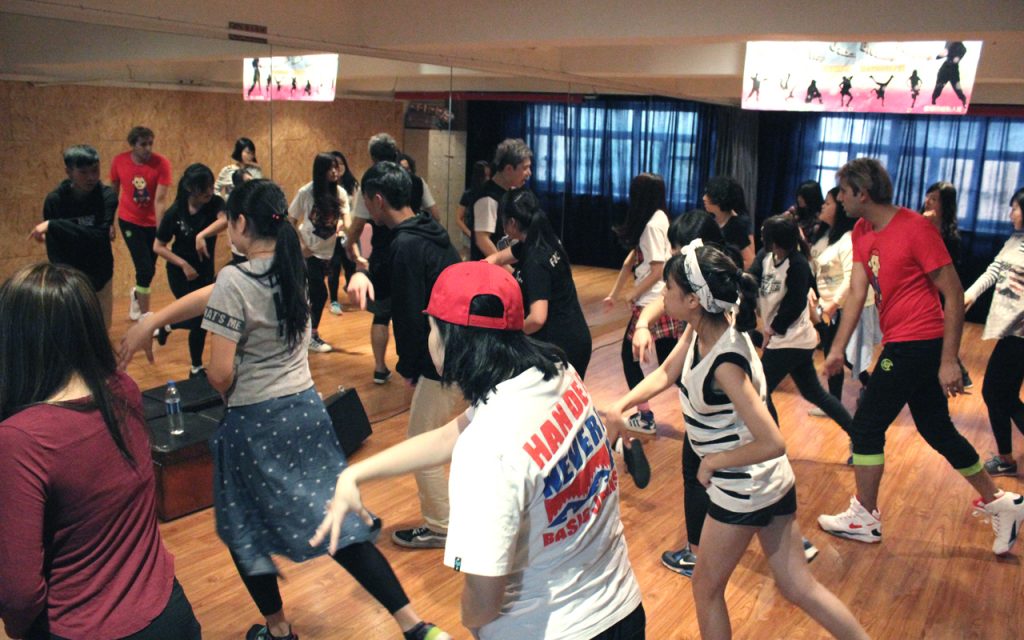 Crystal, his classmate, says she doesn't want to go into Cantopop or Mandopop, because she finds Hong Kong's entertainment scene to be boring. "Korea is really focused on music, but Hong Kong just isn't," she laments. "And I love that K-pop has so many styles of dance." Like Him, she's taken by the perfection and the glossy overproduction of K-pop music videos. Last Christmas, Crystal went on an exchange program to train with a K-pop boot camp in Seoul.
Kenny Ng, who runs the center and also trains the kids in dance, with his wife Winnie Man, says he's had two students get past auditions in Hong Kong. Both were girls and they didn't get past the initial phases of the hardcore training the large Korean entertainment labels are known for.
"But I think there will be more and more opportunity," he says, adding that the large entertainment companies have been pushing him to give them local Hong Kong talent. This trend of including other Asians in K-pop bands is relatively new; but lately, it's not uncommon to see an idol from China or even Southeast Asia to make it as a member of a super boy or girl band. Hongkonger Elkie's bandmate in CLC, "Sorn" Chonnasorn Sajakul, is from Thailand.
"It's a cultural trend—when I was young, many Hongkongers liked Japanese music," Ng says. "The production [in K-pop] is good, and their dance skills the past few years have improved a lot."
And one thing that K-pop has that's still lagging in the local Cantopop industry is the pure focus on eye candy—making K-pop so popular among Cantonese youth. "The music videos are well produced and incredibly eye-catching," says Ng. "In Hong Kong only a few companies can afford to make music videos like that—and if they do, it's not as eye-catching."
If the students from Friends Junction make it, the road ahead will be vigorous if not terrifying. Training centers at large Seoul-based entertainment companies weigh trainees morning and night to report to choreographers, and many are given 50 percent loans for plastic surgery to give their faces more mass appeal. Until a debut, the training never stops—and it often means a complete overhaul of a trainee's appearance.
"I don't bring up plastic surgery," Ng tells me before his students come in to the studio. "I also don't think being skinny is the most important thing when it comes to being a K-pop star; look at PSY, he's fat. I focus on teaching my students the [Korean] courtesy they need to be polite—bowing, saying 'good morning,' and always smiling."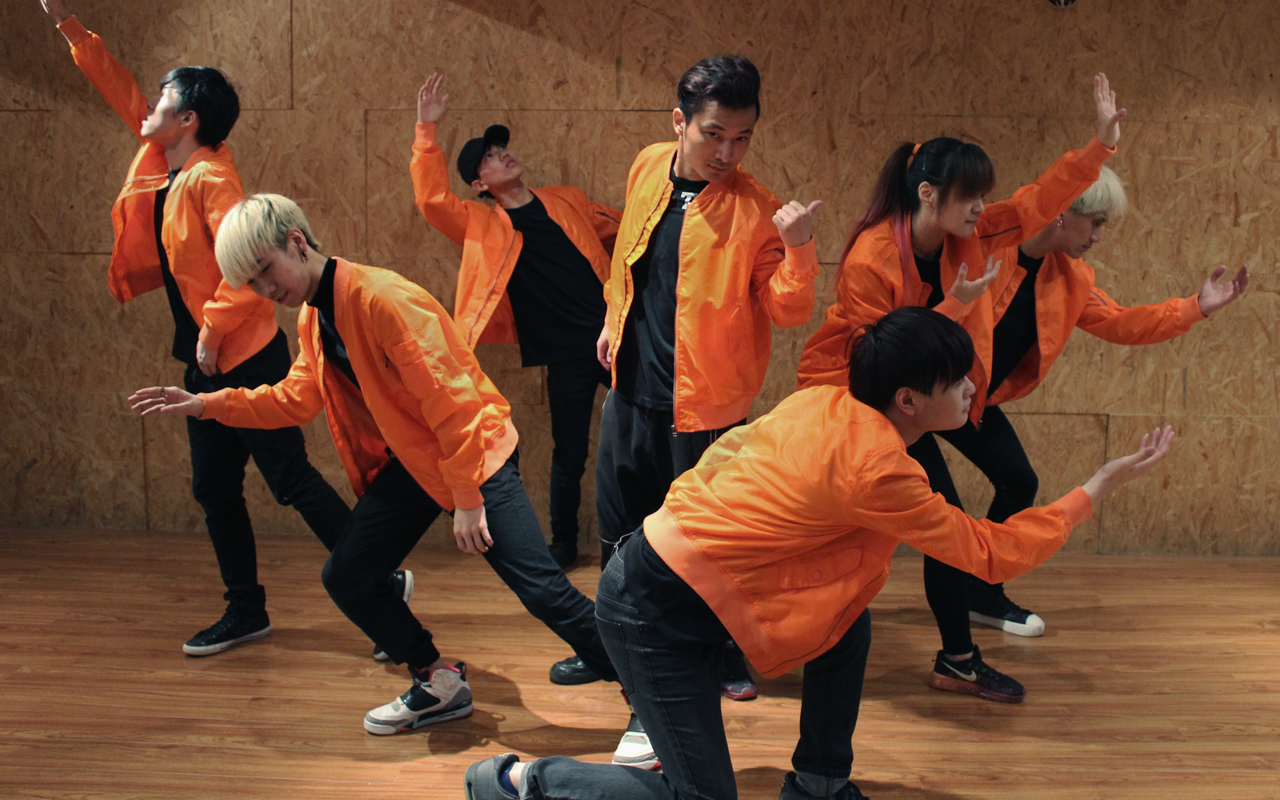 But Song Wan, a 24-year-old Korean trainee I talked to in Seoul's training studio Sandfactory, disagrees that K-pop is more than a machine to perfect physical appearances. He's overweight and he isn't focused at all on changing his appearance—instead, he's training to be a singer-songwriter, an alternative path for many with talent who just don't have quite the right look.
"As a singer-songwriter, I can more freely tell my own story to people—but K-pop stars are systematically trained," he says. "I don't want to just be some factory thing."
Fear of the industry isn't stopping students from enrolling at Friends Junction—Ng has about 300 students that train every month. Some of his dedicated trainees are also training in Korean language skills. Crystal, meanwhile, is watching Korean dramas at home and trying to pick up as much language as she can from the television. Him, who's 20 now, is giving himself 10 more years before he gives up his dream of being picked up my a major Korean label.
And Hong Kong is no easy city to nurse an artistic dream—one of the most overpopulated and expensive cities in the world—competition is fierce. Few major stars come out of the local Cantopop industry, which is struggling to survive with the rise of the music industry on mainland China and Korea's massive efforts to export its music abroad. Adding insult to injury, the government offers little incentive to study the arts.
"In Australia, the government supports dance and arts education with scholarships," says Ng. "I want that in Hong Kong too—because without it, people will only learn dance for their own interest instead of for their futures and careers."