Top image: Google Maps screengrab
"The findings are clear," Law and Home Affairs Minister K. Shanmugam declared in an Instagram post after the Corrupt Practices and Investigation Bureau (CPIB) concluded its investigation into the rental of state properties at Ridout Road.
Minister Shanmugam and Foreign Minister Vivian Balakrishnan leased black-and-white bungalows along Ridout Road from the Singapore Land Authority (SLA). The SLA is a statutory board under the Ministry of Law, both of which are overseen by Minister Shanmugam.
Conflict of interest? Reform Party chief Kenneth Jeyaretnam seems to think so. The opposition politician alleged that Minister Shanmugam's connection with the SLA casted doubts over whether the bidding process for the black-and-white bungalows was fair.
Singaporeans were taken in by the connection between Minister Shanmugam and the SLA. Did the Ministers receive favourable treatment during the bidding process for the lease of their respective properties?
That potential conflict of interest has since been debunked. Nine statements, all decked in bold for emphasis and stamped across a white background, stand out from Minister Shanmugam's usual gamut of pictures of his meet-and-greet sessions with residents.
It marks the closure of the Ridout Road saga. For now, at least, until Parliament convenes on Monday, July 3. Opposition politicians Hazel Poa and Leong Mun Wai have filed parliamentary questions seeking clarification on the matter.
"Again the findings are clear," the last of the nine statements read, reiterating that Singaporeans and political observers should turn their attention to something else.
The End of the Ridout Road Saga
A crisis of faith in Singapore's bedrock principle of incorruptibility loomed large before the report's release on June 28, 2023. Prime Minister Lee Hsien Loong directed both the CPIB and Senior Minister Teo Chee Hean to look into the matter separately.
The Prime Minister's Office released a 44-page report putting an end to weeks of speculation:
– Ministers K. Shanmugam and Vivian Balakrishnan didn't put up a fight and fully cooperated with the CPIB when summoned for interrogation.
– No stone was left unturned. Their spouses and property agents were questioned. CPIB also scoured through countless texts and emails regarding the rental properties at Ridout Road to determine any wrongdoing.
– Minister Shanmugam offered to maintain the adjacent land at his own cost, fearing that the adjacent plot of land posed a risk to public health and safety. The land size increased from 9,350 square metres to 23,164 square metres as a result.
– Minister Shanmugam specifically instructed his real estate agent to make sure that he was not paying less than his neighbours.
– Over the course of the investigation, Minister Shanmugam recused himself from all the discussions related to the property to avoid any potential conflicts of interest.
– Both Ministers never benefited unfairly from favourable rental prices because they did not pay less than their neighbours or the SLA's Guide Rent.
– The duration of the Ministers' leases was also in accordance with the "general policies guiding tenancy".
– Ministers forked out their own money to upgrade the State properties. Minister Shanmugam paid $400,000 of his own money for additional improvement works, while Minister Balakrishnan paid $200,000.
Conclusion: CPIB found no wrongdoing surrounding the rental properties at Ridout Road, and the case is closed. The opposition's strategy to question the integrity of PAP ministers seems to have backfired spectacularly.
Perhaps the underlying issue had little to do about integrity or corruption. The CPIB report opened up a window into another aspect that could affect political optics: The private lives of our ministers and what they're spending on. And, more importantly, how much they can afford to splash out this in economic climate.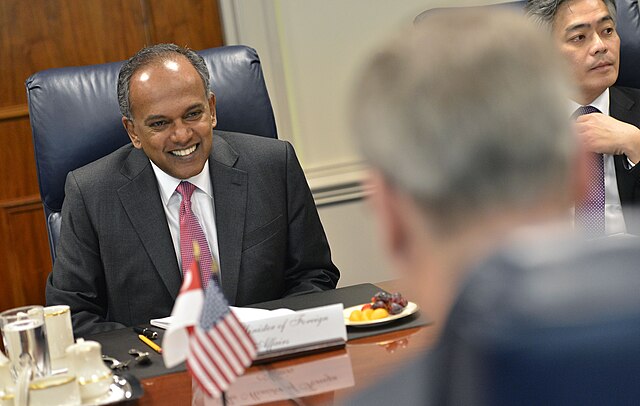 Through the Lens of the Everyday Singaporean
In looking for a place to rent, Ministers acted in their capacity as private citizens. They spent their own money, and there's nothing wrong with that.
While that may be the case, Singaporeans could find it difficult to separate politicians' private lives from their public-facing roles.
Transparency, in the Ridout Road Saga, seems like a double-edged sword.

The Ministers disclosed that they had forked out hundreds of thousands of their own money for improvement works. Minister Shanmugam improved the condition of the property's roof. The roof had undergone extensive weathering.
Minister Balakrishnan, on the other hand, discovered and tackled structural defects on the property. One of which was damaged timber beams.
They might have been cleared of any wrongdoing. But amidst struggles to cope with rising prices and an insane rental market, Singaporeans have now honed in on the expenditure.
Political battles are won and lost on optics. The perception that politicians can afford such expenses could feed into the idea of ivory castles, now distanced further by a moat of private dollars.
Such distance will inevitably come up again during the hustings of the next General Elections. It could be equally difficult for Singaporeans to truly believe that our politicians can relate to bread-and-butter issues when they think there's such a distance.
When they're having kopi and kaya toast at the kopitiam with the masses, it's hard not to picture that these are the same people who are easily and willingly forking out five figures every month for rent.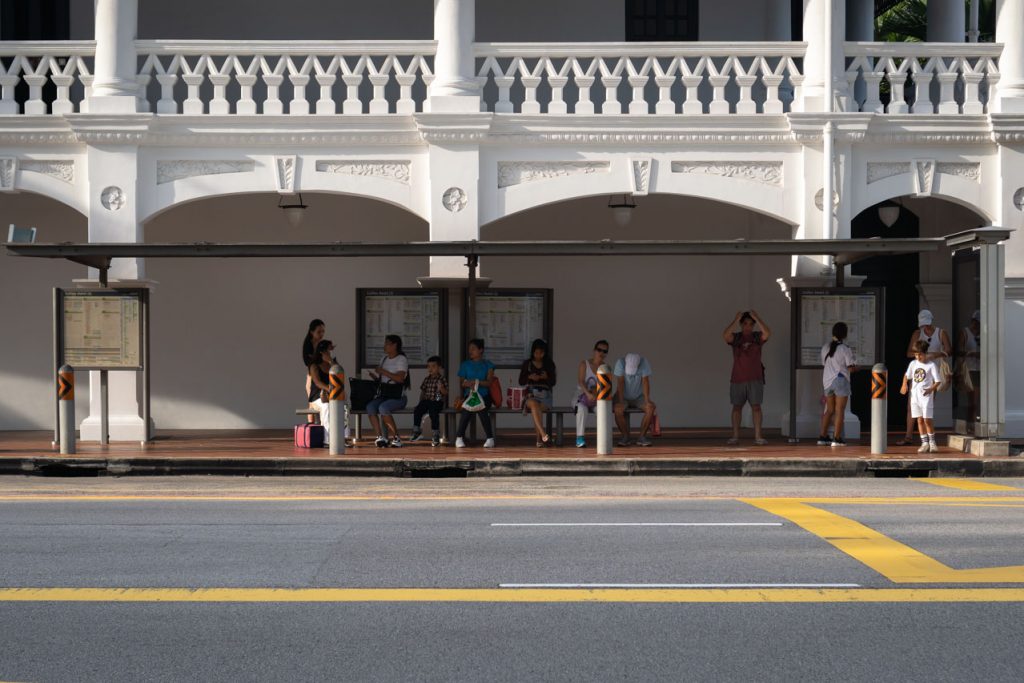 Code of Conduct
How politicians lead their personal lives should be separated from their contributions towards uplifting Singaporeans of different socioeconomic classes. Both ministers have proven time and time again that they do their jobs well—and should be paid well for their contributions to the country.
But it's only natural for citizens to take an active interest in how their leaders conduct themselves when public scrutiny is absent.
It's why a Ministerial Code of Conduct exists. Even apparent conflicts of interest should be avoided. Regardless of actual wrongdoing, all politicians are implored to avoid participating in transactions which might lead the public to assume special treatment. Look at what happened to MP Tin Pei Ling and her link with Grab.
In this particular case about Ministers and black and white bungalows, there was no special treatment. That being said, it's only natural for everyday Singaporeans to assume special treatment even when there was none. Not from any agencies, but from the structures that have allowed politicians to amass such wealth.
The Ridout Road saga might soon come to a close, but this perception will be hard to get rid of. No matter the number of independent investigations.
---
If you haven't already, follow RICE on Instagram, TikTok, Facebook, and Telegram. If you have a lead for a story, feedback on our work, or just want to say hi, you can also email the writer at hykel@ricemedia.co or at community@ricemedia.co.